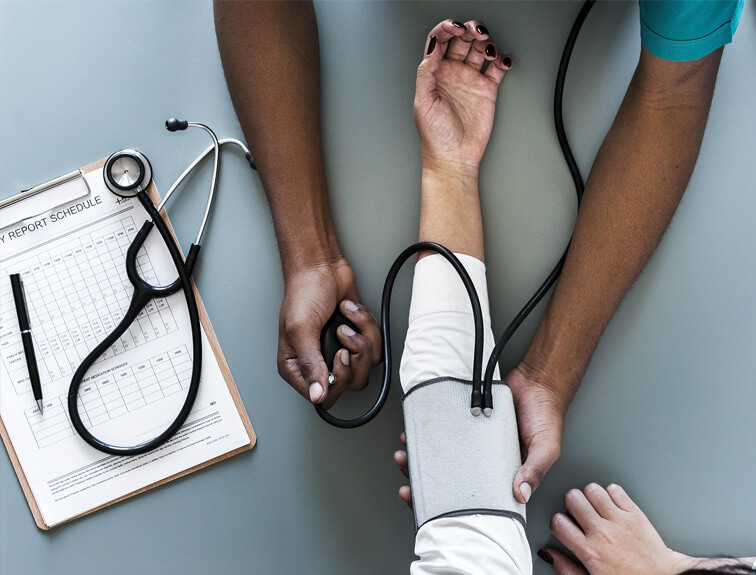 Why Becoming a Medical Assistant is a Great Idea
Top 3 Reasons a Career as a Medical Assistant is Smart
If you're looking to get your foot in the door of the healthcare industry, becoming a medical assistant is a great idea. There are many benefits to starting your career on this path including being able to get your degree quickly from Career Technical Institute. Through our medical assistant training program, you'll be able to reap the rewards of one of the fastest growing careers in the country.
1. Medical Assistant Jobs are Endless
This is truly one of the fastest growing career fields in the country and because it is part of the medical industry, it changes constantly. With a degree in Medical Assisting, you'll be able to find work almost anywhere and you won't get bored with daily duties. Variety is the spice of life and with variety in location and variety in tasks, this healthcare job ticks off all the boxes.
2. Medical Assisting is Meaningful Work
Although some Medical Assistants get into the field simply because they need a job, many are looking for a meaningful career choice. The work requires you to be nurturing, caring and compassionate. Like many other jobs in the healthcare field, it has the ability to change lives and this provides a worthwhile and purposeful aspect to your daily work.
3. A Medical Assistant is Always Learning
What you learn in this career doesn't stop after you get your degree. So much of the position can be learned and built upon while on the job! As a Medical Assistant, you're able to do any of the tasks that your clinic trains you to do. You could even be drawing blood or removing stitches in addition to moving the patient from the front office to the back office.
Clearly, becoming a Medical Assistant can be a rewarding, lucrative career choice. You have the flexibility to do any job your clinic trains you to do. You can work anywhere in the country. You can change lives. Because this is such a potentially life-altering career, being properly educated and certified matters.
If you are interested in becoming a medical assistant, CTI offers a Medical Assistant Undergraduate Certificate or an Associate Degree of Applied Science in Allied Health. Become versed in medical vocabulary and terminology, anatomy and physiology, allowing you to dispense medications, take and monitor vital signs, draw blood, and run certain diagnostic tests. You will learn all the latest information on ICD-10 medical billing codes, the Healthcare Portability and Accountability Act as it pertains to patient confidentiality and working with electronic health records. You will also learn how to make a medical office run successfully by learning medical administrative processes, general management, customer satisfaction and business communication skills.