Quality Career Training
Adult Education Courses in Washington D.C.
CTI is accredited by the Council on Occupational Education and is a registered school operating under a license from the Washington, DC Higher Education Licensure Commission. Training at CTI offers graduates marketable skills in office, healthcare, hospitality and information technology.  This includes on-campus and online training for entry-level positions in a variety of industries. CTI is also approved by the U.S. Department of Education to participate in the Title IV Federal Financial Aid programs.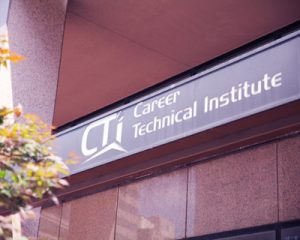 Students will get quality training at Career Technical Institute's modern office building in the Washington D.C. downtown business district, with easy access to public transportation. CTI facilities are also accessible to physically challenged students. Students are offered flexible schedules, with both day and evening classes available. Plus, students are also given the opportunity to take online classes for particular subjects.
Learn more about CTI's Education Programs:
---
International Programs
Continuing Education
Online Training for Programs
CTI's online educational program consists of a web-based course management and collaboration portal that enables educators to manage course materials and to communicate with students. The portal functions as a site for distance learning. Using the Portal, students can take surveys, quizzes and tests, send and receive course mail. They can also post messages to threaded discussions and chat rooms. Students are able to upload assignments using online drop boxes and more. Students have access to all courseware instructions and eBooks. Students also have 24/7 access to the e-Reference Library located on the portal.
Career Technical Institute currently offers online courses for:
Read More
There are financial assistance and financial aid programs available to those who qualify – learn more!