A Career in Healthcare Administration
Qualify for a Healthcare Administrator Job
Get training in Medical Office Administration for a rewarding career in medical offices, hospitals, laboratories, health departments and a vast variety of other offices. As a Medical Office Administration professional, you will be processing detailed medical information to the highest standards of confidentiality. Career Technical Institute (CTI) offers courses and hands-on training to help students learn and understand information management, medical coding, medical billing, medical terminology, medical insurance processing, and much more.
Some other functions of a medical office administrator may include answering phones, scheduling appointments, and organizing medical records. Medical office administrators also process insurance forms, prepare reports and assist physicians with various tasks. Their knowledge of medical procedures and customer service help them efficiently interact with visiting patients, patient records, insurance documentation, as well as purchase medical and office supplies.
Medical Office Administration Courses On-Campus or Online
CTI's Medical Office Administration certificate program can be completed in approximately 32 weeks for full-time students and 48 weeks for part-time students. Classes may be taken in the morning or evening at CTI's Washington D.C. campus. CTI's online educational programs include 24/7 access to our innovative web-based virtual classroom in which students enter their online classroom from anywhere there is internet access. All course material is in one centralized location and can be viewed at any time and not just during your scheduled training. Included in our online Learn Management System (LMS), are electronic books, a multitude of videos, and a variety of other learning resources. Most importantly, students experience regular and substantive interaction with instructors via discussion boards, online lectures, phone, email, text, and the LMS.
Online courses are offered for the following states: Florida, Texas, Virginia, Maryland, and District of Columbia. A certificate is awarded to students after earning 33 credits. Course curriculum teaches students real-world knowledge and practical skills needed to advance in the healthcare industry. The Medical Office Administration program also includes a 135-hour offers an externship for eligible students to help them gain hands-on experience in preparation for employment.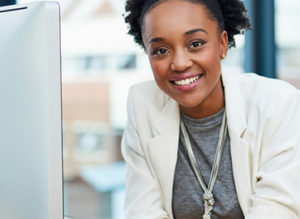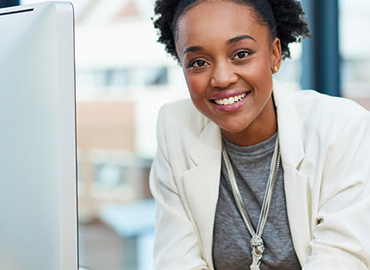 CTI's Medical Office Administration program will teach you:
Medical Office Procedures, Vocabulary, and Terminology
Medical Billing and Medical Coding using ICD-10
Medical Healthcare Insurance Processing and Portability Act (HIPAA)
Operating Systems and PC Applications
Business Communications
Employment Skills and more
Is a Medical Office Administration Career Right for You?
Take the CTI "Medical Office Professional Career Training Readiness Quiz"
The fun, online quiz takes 3 minutes to complete and you'll get a personalized report. Identify your strengths and social style plus the training and positions you're best suited for. Get Your Medical Office Professional Career Training Readiness score now>>
Read More
Take the first step and talk to one of our Admissions Advisors today to learn more about this program.