Bookkeeping Training
Learn QuickBooks with Bookkeeping Classes
Enjoy job security and advancement potential with a career in bookkeeping! As a professional bookkeeper, you will have a career that offers security, prestige, and a good, steady income. Plus, with a bookkeeping career, you are able to work in various kinds of businesses and industries.
You can work for lawyers, doctors, business executives or politicians, stockbrokers, banks, retail stores, airlines, insurance companies, accounting firms, realtors, and more! You can even start your own business. You'll be hard-pressed to find another career that offers so many choices. No matter where you live, there's always a steady demand for professional bookkeepers.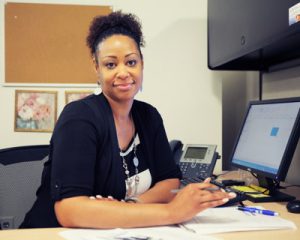 Bookkeepers are the bloodstream of every business. They work behind the scenes to tally expenses, pay invoices and analyze the financial records. They also record financial transactions, update statements and check records for accuracy. Businesses are constantly in need of trained professionals who can maintain financial records. From small businesses to colossal enterprises that employ thousands, career opportunities are wide-ranging.
CTI's Bookkeeping course offers individualized learning in computer software, business skills, employment skills and keyboarding skills, as well as Basic Accounting Principles and QuickBooks training. This program is great for people who need a flexible class schedule; both day and evening hours are available. Most students complete training within approximately 32 weeks attending day classes and 48 weeks attending the evening classes.
Read More
There are financial assistance and financial aid programs available to those who qualify – learn more!