Business Management Degree
Begin a Career in the Business Industry with CTI's Business Management training program
With the number of businesses across the globe growing at a rapid pace, the need for Business Managers is at an all-time high. If you want to begin this exciting profession, Career Technical Institute's Associate Degree of Applied Science in Business Management is a great option.
Career employment in this field expects to grow by 14% in the next ten years, faster than the national average of all occupations. Our comprehensive program will equip you to perform various tasks, including administering recruitment, interviewing, and hiring procedures for multiple industries.
Our training will provide real-world knowledge and career-relevant skills in project management, financial management, business development, employee relations, and strategic marketing. Upon completion, you will be well prepared to succeed in careers such as Administrative Director, Administrative Manager, Business Administrator, and Business Manager.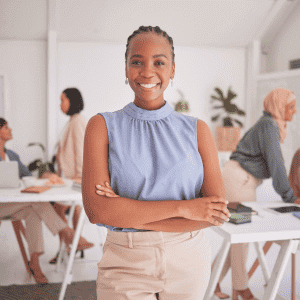 This course offers both day and evening completion options, and can be taken in person at our campus or online. Students can complete this program in 60 weeks by attending the day session or 84 weeks attending the evening session.
In addition to the abovementioned skills, participating students will also learn:
Business Problem Solving
Psychology
Office Procedures
Risk Management
Business Professionalism
Read More
Ready to get started in your new Business Management career? Contact our Admissions Advisors to learn more today!