Education Programs for MyCAA Military Spouse Benefits
Learn about the Military Spouse Tuition Assistance
Career Technical Institute (CTI) is helping Military Spouses reach their career goals with MyCAA Military Spouse Benefits. CTI offers a number of approved programs full of growth and opportunity. CTI is approved to provide career training for military spouses looking to pursue certificates, certifications, or an AAS Degree with a defined concentration. Online Classes are available for most programs.
>> Great News for Military Spouses
CTI offers a variety of career training options: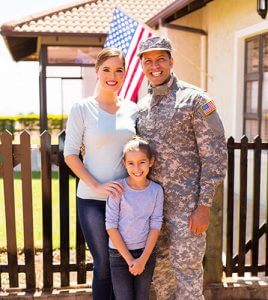 Career advancement is available through the Military Spouse Career Advancement Accounts Program (MyCAA), sponsored by the Department of Defense's (DoD) Spouse Education and Career Opportunities (SECO) program. As an eligible military spouse, you may receive a maximum education benefit of up to $4,000 with an annual fiscal year cap of $2,000 to achieve your career goals. The MyCAA scholarship can be used over a 3-year period for a total of $4,000 and does not impact the service member's funding should a military spouse accept the MyCAA scholarship benefit.
CTI is also approved by the U.S. Department of Education to participate in the Title IV Federal Financial Aid Program, which offers qualified students the opportunity to apply for Federal Pell Grants, Stafford Subsidized and Unsubsidized student loans, and Parent Plus loans. Qualified students may use the MyCAA benefit along with financial aid.
Eligibility for MyCAA Programs
Eligible recipients of the MyCAA benefit must be spouses of active duty service members in pay grades E-1 to E-5, W-1 to W-2, and O-1 to O-2. The recipient must be able to start and complete their courses while their military spouse is on Title 10 military orders. If the military spouse is permanently and totally disabled as the result of an active-duty, armed service-connected disability, you may be eligible for education; complete VA form 22-5490 and send it to your regional VA office.
You may not be eligible to receive the MyCAA benefit if:
You are legally separated from your active-duty military spouse
A spouse of a Coast Guard Service Member (a service that is not part of the DoD)
You are also in the armed services
You are a spouse of a National Guard/Reserve Component services members in a Warning Orders/Alert, Post Deployment/Demobilization or Transition Status
CTI Steps for MyCAA
Assess MyCAA funding potential eligibility
Explore suitable programs/coursework for an education plan
Submit a MyCAA application – approval may take up to 2 weeks
Receive approval and begin classes
If you are interested in learning more about MyCAA military spouse scholarship benefit, please contact us today at 888-516-5339 and ask for the CTI military team.