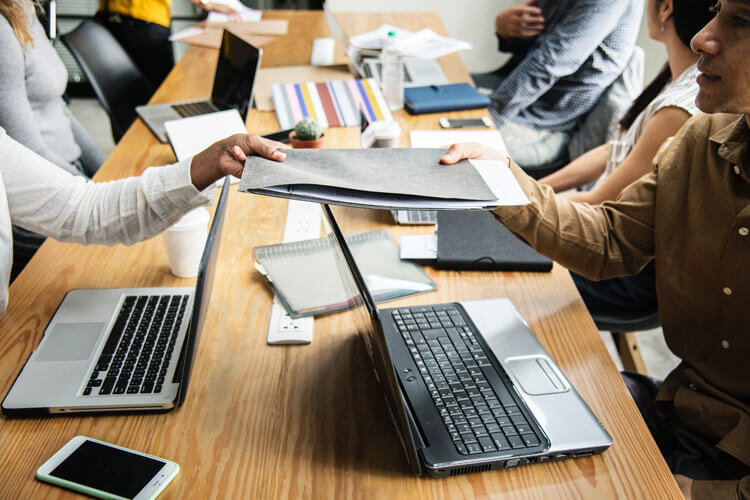 A Career in Office Administration
Is Office Administration Right For Me?
A career in office administration has a lot to offer including job security and plenty of growth opportunities. There are also a variety of job options to choose from within the field, each with their own set of duties and responsibilities.
If you're considering entering the office administration industry, there are a few things you should know before you start your office administration training. Here is everything you need to know about a career in office administration!
Endless Job Opportunities
There are a variety of jobs to choose from within office administration. The field is vast and includes working as a receptionist, bookkeeper, office administrator, executive assistant, medical receptionist, medical office administrator, legal office administrator, administrative support specialist, administrative assistant, office manager, secretary, payroll clerk, accounts payable, accounts receivable, customer service representative, data entry clerk, virtual assistant or even client concierge.
Due to the endless job opportunities, office admin responsibilities will vary with each job to meet the needs of the employer. However, the majority of office administration jobs will have a similar set of duties. Some of these include general office support, handling logistics, managing inventory, corresponding with vendors, scheduling meetings or events, coordinating between departments, preparing business agendas or presentations, and much more.
High Demand and Pay
Since there are several different office admin jobs to choose from, the pay and demand will vary. For example, the Bureau of Labor Statistics (BLS) shared that receptionists earn a median pay of about $30,000 per year and can expect to see a 9% increase in demand by 2026. While information clerks earn a median wage of about $34,000 annually but are only expected to see a 3% rise in demand.
The wage you earn will truly depend on the type of office admin job you get. If you were to go another route and work in a billing position your earning potential increases significantly. BLS shows that financial clerks make about $39,000 per year and demand rising 9% by 2016.
Another great aspect of office administration is the upward mobility it has to offer. It's an industry where you can get your foot in the door and move up. Once you gain more experience in the field, you will also find that there is a job available anywhere you'd like to go. Job satisfaction in office administration is high as the possibilities are endless within office admin!
Office Administration Training
There are a few office admin jobs that will only require you to have a high school diploma or GED. However, competition is fierce and many employers will prefer candidates who have completed additional training. Most employers will opt for the more experienced professionals as they will require less on the job training.
As someone looking to get started in office admin, one simple way to gain valuable experience is to enroll in an Office Administration training program. Career Technical Institute has the training you need to succeed in your new career! Our office admin programs can be taken individually or all together. Many programs can also be completed online which is especially helpful if you do not live in the DC area!
As you can tell, office administration is certainly a career worth pursuing. Set yourself apart from others in the field by starting your training now!
Contact us today and we'll help you get on the path to a new career!