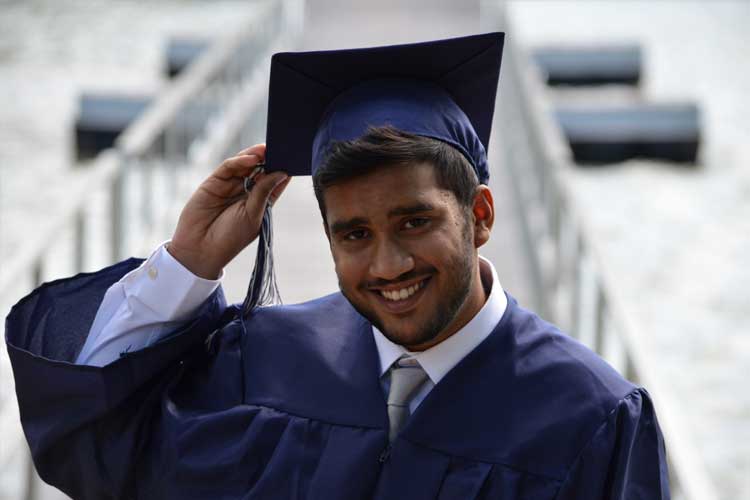 Earn Your IT Degree by Transferring Your Credits
Did you know that a surprising number of students have existing college and/or career school credits that are eligible for transfer to another educational institution? If you have taken general education or information technology courses at a college and/or career school, you may have existing course credits that you may be able to transfer. These credits may help you earn an Information Technology Degree with Career Technical Institute (CTI).
Many students often attend a community college or vocational school after high school but don't get a chance to complete all the classes they need to earn their degree. Sometimes students run out of money, get side-tracked working a full-time job, or maybe start a family. For whatever reason, life can sometimes create obstacles for life-long goals. However, it is never too late to continue your education or achieve success by earning a degree, especially an IT Degree.
Earning an IT degree will give you many career opportunities. The IT field is full of growth and is in constant demand for trained professionals. An IT degree with CTI will give you a firm understanding of how to test, build, install, repair, or maintain the hardware and software associated with complex computer systems in one or more locations. You will also learn about:
IT Fundamentals, Computer Repair A+, and Network+
Business Problem Solving and Business Etiquette
Customer Service, and Communications Skills
Operating Systems, PC Applications, and Cloud Computing
Certified Ethical Hacker and Security+
General Education Courses
Employment Skills
Consider earning your IT degree with CTI. Existing college and/or career school credits may be able to help you reduce your tuition investment. A CTI Advisor can look at your existing credits and help you understand their eligibility. This could save you from having to pay tuition on classes you've already taken. A CTI advisor can also give you more information about CTI's IT courses and what is needed to earn your IT degree. CTI is a great choice for earning your degree. At CTI, students are able to take their IT Online classes  during the day, evening or weekend.
Contact us today to see if you have eligible credits! CTI Admissions Advisors are ready and waiting to hear from you!
Information Technology
topics