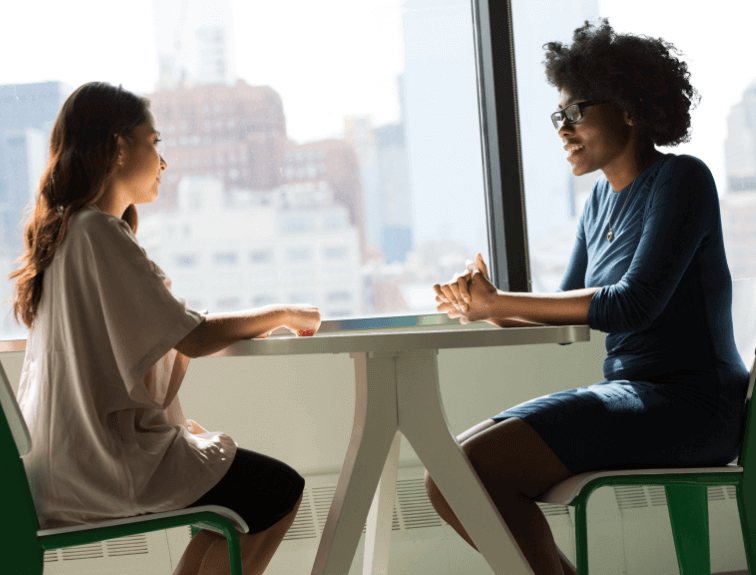 How To Successfully Ace Your Interview
Check out our tips to help you through the interview process
Whether you just graduated from one of our training programs or are looking to switch jobs, going through an interview process is unavoidable. Although this process can be nerve-wracking and intimidating, it doesn't have to be. With proper preparation and research, you can showcase what makes you the best candidate for the position and leave a lasting impression on your interviewer.
Lucky for you, we've got important tips to help you make every interview a breeze. Keep reading to see what you can incorporate into your next interview!
Learn Everything You Can Before the Interview
After solidifying your interview time and date, it's important to research everything you can. To grasp the whole picture of the company you're applying for, you should check out their social media profiles and website. You may also benefit from researching the company on sites such as Glassdoor, Indeed, and Monster, where you can see employee reviews, estimated salary ranges, and what others listed as the company's pros and cons. During this time, you can pick out some key facts or figures that you can utilize when answering the interview questions.
Speaking of questions, experts advise looking into questions that interviewers may ask you during the interview. Some examples may include the following:
"Why should we hire you?"
"How do you deal with high-pressure or stressful situations?"
"What are your top three strengths and weaknesses?"
"Where do you see yourself in the next five to ten years?"
Looking at these questions ahead of time allows you the advantage of preparing your answers. When crafting your responses, ensure that you incorporate highlights from the job description, as it affirms your alignment with the position. The outcome of this step is a confident candidate who can provide thought-out responses.
Polish Your Interview Skills to Make Them Shine
Now that you have answers intact, it's time to brush up on your interview skills. First, incorporating lively physical mannerisms into your body language is vital. Active listening, effective communication, and strong posture are just some of the many skills that show the interviewer your professionalism and may put you above other contenders.
Next, engaging in a mock interview or attending a career-preparedness workshop can show you what to expect. Fortunately, Career Technical Institute offers these opportunities and more for current students and graduates through our Career Services office. Our staff will work one-on-one with students to counsel and assist them in preparing a resume, developing effective interview skills, and implementing a successful job search strategy.
Complete the "Night Before Interview" Checklist
It's now the night before the big day. You've completed all the steps above and feel confident and well-prepared. To make the most of your time in the morning, you can prepare the following items before your full night of sleep.
First, ensure you have all secondary items prepped and set in your bag. Along with your necessary items, it should contain:
A folder that holds extra copies of your resume and business cards
Notepad
Two to three pens
Physical Portfolio items (if required)
Second, you'll want to figure out what you will be wearing, even if your interview is virtual. Your outfit is the first thing the interviewer will see, and you want to make the best first impression. To replicate the business' look, you'll want to ask your company contact or check their social media. You can also visit sites such as Pinterest to help put together the best outfit possible. Once you settle on an outfit choice, make sure it is presentable, meaning clean and wrinkle-free.
Lastly, if your interview is happening on-site at their location, it's wise to look up driving or public transit directions to see how you will get there. Doing so will allow you to see if any gas or ticket purchases are necessary for your trip and plan alternative routes for any reason. If it is virtual, you may want to create a space that is away from noise and clutter, and has ample space for your notepad and beverage, if you choose to have one. For this option, we recommend ensuring the video communication app is downloaded and properly preparing all audio and video settings. These small steps will allow you to be early, prepared, and begin your interview on time.
CTI Helps with Interviews and So Much More
From the moment they step on campus, Career Technical Institute invests everything we can in our students' success. The combination of small class sizes, hands-on training, and online courses allows our students to blossom into successful professionals in their new careers. We also offer multiple financial aid opportunities for students who may qualify.
If you're interested in preparing for your new career with us, fill out the form on this page or contact us to get started!
Financial Aid , General , Hospitality , Human Resources , Information Technology , Medical , Office Training
topics