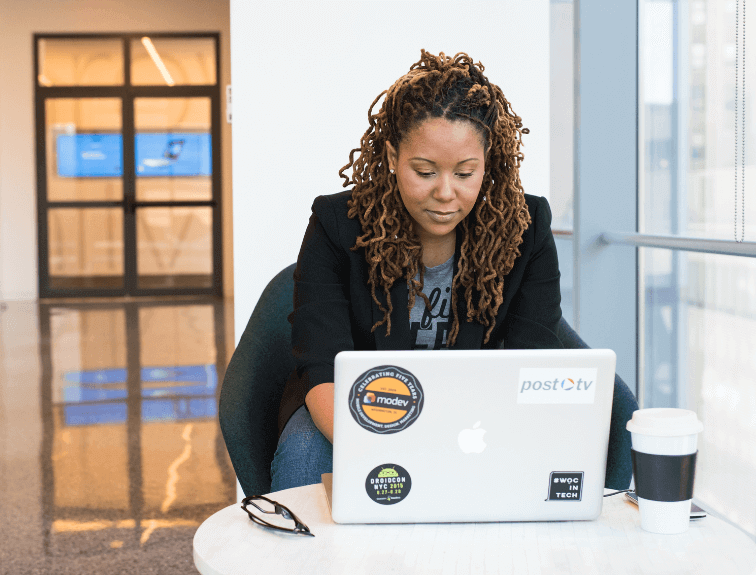 How Do I Write an Effective Resume?
Building a Resume That Can Help Get You the Job
You did all the hard work, expanded your skillset, and are ready for it to pay off. But to land your dream job, you have to create a resume that emphasizes all of your best qualities. Keep reading to learn some resume tips that may help turn your job search into a new job celebration and how Career Technical Institute can help!
Decide What Job You're Looking For
It can be challenging to start writing about yourself if you don't quite know your audience. The first step to creating a good resume is determining what your future employer might be looking for. Do some research on the type of position you want. Then, find the overlap between what that job requires and what you have to offer. This will be your main focus!
Once you decide on a position, it's time to start formatting your resume. Instead of listing your skills in a typical format, opt for a brief summary right at the top. Ensure that these sentences include your top skills and the top skills relevant to the position you're applying for. Recruiters and online resume scanners might not read all of what you write, so this is a great way to grab their attention immediately!
Highlight Your Successes
Most often, a resume is seen as a recap of the work you've done in previous positions. However, we suggest highlighting your most relevant experience, accomplishments, and results rather than listing job responsibilities. For example, you could feature how you put together an event with record-breaking attendance or personal performance awards you received from past employers! If you have no prior work experience, you can replace this section with relevant schooling. Career Technical Institute training programs offer students hands-on experience and relevant knowledge to help them begin their new careers.
If you are applying for multiple jobs, customize your resume to highlight the skills each employer is looking for in a candidate!
Find a Readable Resume Format
Now that you have your content, it's time to lay out your resume in a way that appeals to both recruiters and maybe AI-based scanner robots! Depending on the industry you are pursuing, a generic resume template is the best route. However, if your field allows for creative or non-traditional resumes, here are some layout tips you could implement that are sure to impress:
Summarize the most important information at the top.

Include the main ways you fit the role in your initial summary!

Appeal to skim-readers!

Use reverse-chronological order when listing experience, listing your current position first.
Don't get too wordy – sentences with less than 25 words work best!

Make your contact information easily visible!

Using a variety of colors, boldness, and text size helps text sections stand out.
(Pro tip: too many colors can become overwhelming. Experts recommend using only one accent color and one font throughout!)

Use active language & proper grammar.
Use keywords that robots can recognize.

Including specific language from the job description could keep your resume from getting filtered out before it reaches human eyes!
Career Technical Institute also offers Interactive Workshops for our students where you can learn more resume tools & tricks!
Put Your Resume to Work
After all your hard work creating the perfect resume, it's time to make your resume work for you! According to researchers at LinkedIn, approximately 84% of employers use social media to recruit potential job candidates. With this in mind, uploading your resume to platforms such as LinkedIn, Indeed, and other career networking sites is a good idea! A company could recognize what you have to offer and contact you first, even if you didn't apply to their job posting.
When you submit your resume to different positions, it may be beneficial to also include a quality cover letter. Many candidates don't take this initiative, so you have the chance to stand out against other applicants! A quality cover letter should be less than one page and show that you're knowledgeable about the company. Be clear about why you want this position and what you can bring to the position if chosen. Make sure to reference the job description for specific terminology to include.
Get Ready to Interview
After sending your impeccable resume to employers, we hope you're ready for a schedule packed with interviews! This process doesn't have to be nerve-racking – after all, remember that this employer wants to meet with you because they believe you have what it takes to succeed in this role! Portray confidence and show them you would be a goal-driven, quality addition to their team.
With this said, a little practice never hurts! Our Career Services Team outlines helpful tips to prepare for your interview and even offers mock interviews to ease those initial nerves!
Are you looking for extra guidance on your resume? Contact our Career Services office to receive one-on-one help from a Career Coach!