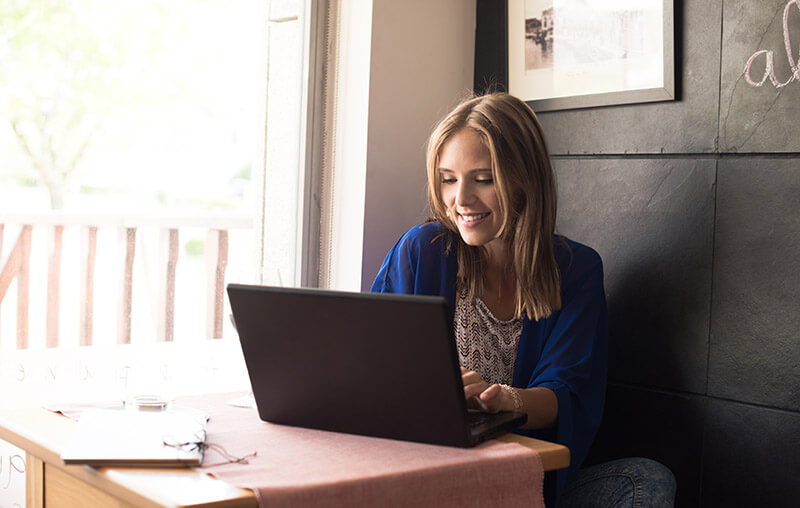 Qualify for Remote Human Resources Jobs
Did you know that you can qualify for remote human resources jobs with a Human Resources degree from Career Technical Institute? Over the last year, many organizations have learned how to operate successfully in a virtual environment. Even beyond 2020, companies may re-consider their remote work policies as they move forward. Remote is probably here to stay.
A survey of businesses conducted in April 2020 finds that 83% of companies expect that after the pandemic, full-time employees will continue working from home at least three days per week. Many companies have found that employee productivity has stayed the same or even increased in a virtual work environment. A virtual work environment may mean savings on overhead costs, higher employee engagement, higher employee retention, and having an attractive recruiting incentive for employees. Moving towards the future, beyond 2020, companies may decide to become a full-time remote company as it keeps expenses down and productivity up. If this is happens, the demand for remote human resources professionals will increase.
Future Human Resource Managers who work remotely will be working in a new world, one where they must trust that employees who work from home are doing their jobs. It also makes the interview and selection process that much more important. HR Managers will need to find people who are the right fit for a virtual work environment. In addition, HR Managers will need to be prepared to answer questions about payroll and work-from-home policies, such as work hours and what is expected.
If you think that you can excel in a career as a remote Human Resources Manager, consider human resources training with Career Technical Institute (CTI). CTI's Human Resources degree program can be completed in as little as 60 weeks for full-time students or 84 weeks for part-time students. Students may attend classes on CTI's Washington DC campus or online with 24/7 course access to classes, resources, and substantive instructor interaction.
By earning an AAS Degree in Human Resources with CTI, you will learn about:
Business Communications, Management, Strategy, Problem Solving
Human Resource Core Knowledge and Development
Business Ethics and Etiquette
Employment, Workforce Planning, and Risk Management
Compensation, Benefits, Employee and Labor Relations
Operating Systems and PC Applications
Employment Skills and General Education Courses
Graduates of this program will learn the strategic elements of organizational behavior, workforce diversity, the HR role in managing change, and how to optimize performance systems. They will also learn how to align human resource administration with business strategies and emerging issues like working with and hiring a remote workforce.
Human resources and business administration professionals are an important component of any business or industry. Get training to qualify for remote Human Resources jobs. CTI's Human Resources Administration degree program can set you on the path to a rewarding and satisfying career. There are financial aid programs available to those who qualify – learn more!
Take the first step and talk to one of our Admissions Advisors today to learn more about this program.