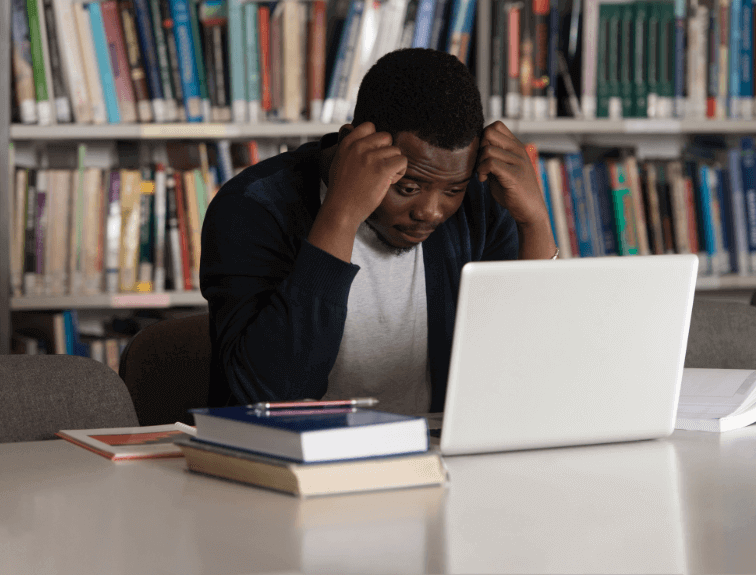 How to Relieve Stress In College
Tips for students to manage stress while taking college classes
Although generally seen as a time of growth and true independence, going back to school can be stressful. Researchers recorded that 8 in 10 college students report frequent high levels of stress bouts. Some factors which may create an increase in stress during this time include finances, social adjustments, time management, and course material.
It is important to remember the small measures you can take to reduce stress in this aspect of your life. Keep reading to see what steps you can use at school and home and how Career Technical Institute is helping students during this important time!
Greater Mental and Physical Health Create Lower Stress Levels
Walking has proven effective at lowering one's stress and strengthening one's mood. For example, when stress arises during study sessions, stepping away and catching a breath of fresh air is recommended. Other studies suggest that regular physical exercise can improve symptoms of similar health conditions. Two introductory activities to begin this recreation include walking or bicycle riding for a minimum of thirty minutes daily.
Along with daily exercise, a healthy diet is a great way to ensure your health is in ideal shape. Researchers have seen that a diet consisting of highly processed foods with many additive sugars has led to above-normal stress levels. Great alternatives for these sugary snacks include fruits and vegetables, along with water.
Avoid Procrastination and Added Stress
Studies have shown that 80 percent to 95 percent of college students experience some sort of procrastination during their school time. This practice brings about much more stress to an already stressful situation. To combat this growing issue, you can create a to-do list which includes all the tasks you need to accomplish listed in order of priority. This list can be kept on your phone, on your computer, or in an easily accessible and visible spot. Once you complete a task, you can reward yourself, whether with a study break or another fun incentive. This solution will reduce your stress while accomplishing your tasks!
Reduce Stress by Practicing Self-Care
Ongoing stress can take a toll on one's mental health. To counter this, one must exercise self-care. There are many forms of self-care, including taking up a hobby, pursuing yoga, meditation, Pilates, and participating in healthy hygiene habits. Just one of these small measures can make a world of difference. If it fulfills your needs and works for you, that's all that matters!
Career Technical Institute Helps Relieve Students' Stress
The staff and instructors at Career Technical Institute work hard to provide everything they can for our students' success. Our hands-on classroom instruction and small class sizes enable students to proactively receive one-on-one time to fully absorb the material. Our Financial Aid and Job Placement assistance opportunities also help current, and future students navigate what some call the most stressful aspects of the college process.
Ready to get started? Fill out the form on this page or contact us to get started today!