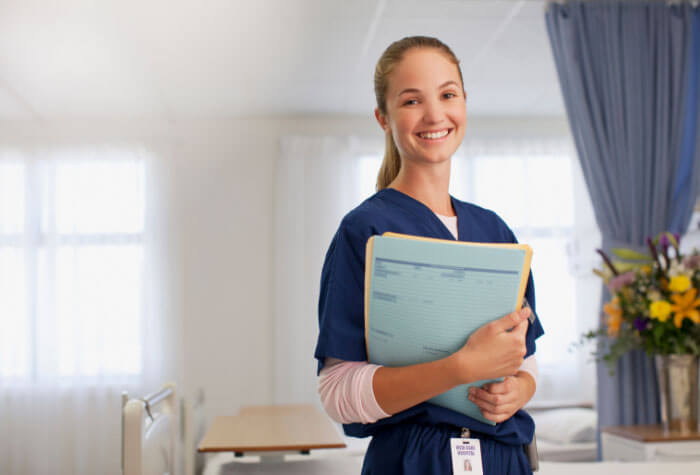 What is it like to be a Medical Assistant?
Enjoy a highly rewarding profession as a medical assistant
Becoming a medical assistant is a great way to get started in the medical field. Medical assisting is a rewarding career choice where you can make an impact every single day! There are a variety of responsibilities that come along with the job, which will depend on the type of medical practice you work for.
Medical assistants are an essential member of any medical practice. Different medical specialists, such as a Podiatrist, Chiropractor, or Dermatologist, need a medical assistant on staff. It's key to remember that the type of medical practice you work in may change your daily tasks.
While the tasks may slightly vary by medical practice, you'll be assisting the doctor as needed in either the front or the back office. The most important role of the medical assistant is to keep the doctor on schedule and ensure everything is running smoothly.
As a medical assistant, you may be responsible for the following tasks:
Audiometry (hearing type)
Blood Pressure
Drug Screenings
Ear Irrigations
EKGs
In-House Laboratory Testing
Pregnancy Tests
Checking Pulse
Throat Cultures
Urinalysis
Venipuncture (drawing blood)
Visual Activity Testing
Visual Activity Testing
Keeping track of the patient schedule
Maintaining patient charts
The medical assistant also breaks down complicated medical information in terms that the patient can understand. Effective patient communication is a must in the medical field regardless of where you work. It is your responsibility to ensure patients have a positive experience and fully understand the care they're receiving.
The training you need for the career you want!
In order to be a successful medical assistant, you'll need to complete the proper training. Career Technical Institute offers a medical assistant training program that will set you up for success. Aside from hands-on training, you will also gain real-world experience through an externship at a real medical practice. In just about 1 year, you can earn your medical assistant degree and start working in a job you'll love!
Career Technical Institute is also U.S. Department of Education certified meaning that we are enrolled in and accept financial aid from programs and funds that qualify for the  Title IV Federal Financial Aid Program. Our career services staff can also help you prepare for your job placement after graduation. Our Career Services Team is here to help you get hired as a medical assistant!
Ready to take the first step towards your new career?  Contact us today to learn more about our medical assistant training program!