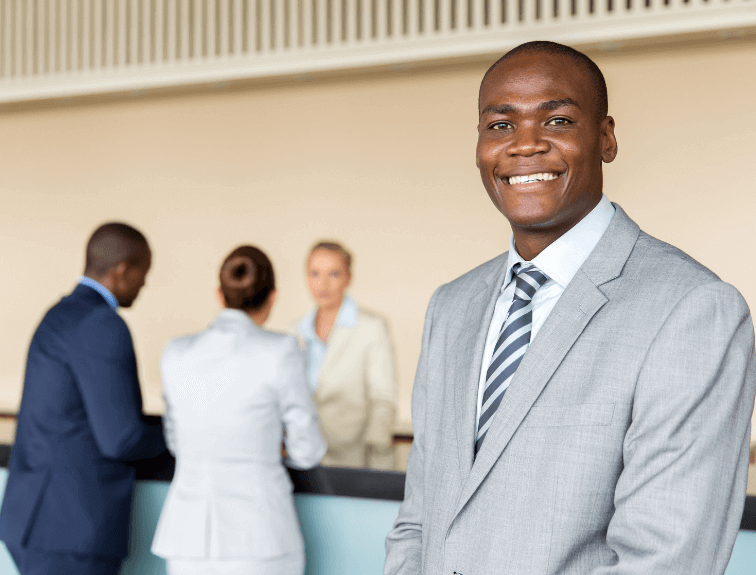 Why Are Hospitality Certifications Important?
How Hospitality Certifications Lead to Higher Positions
With growing solutions to the COVID-19 pandemic, the leisure and hospitality industries are seeing surges in travel demand. 77% of Americans have shown eagerness to travel at some point this year. However, these plans may halt because of the currently 1.6 million vacant positions in the leisure and hospitality industries, many of which are managerial or higher-ranking positions. Companies will have to close their doors to travelers if these positions remain vacant. These actions will cause the industry to add more to its $492 billion in cumulative losses.
Luckily, you can be the solution these companies are looking for. With Career Technical Institute's Hospitality Certifications and Courses, you will be thoroughly prepared to tackle any position in this industry head-on. Keep reading to learn how you can start this rewarding new career today!
Benefits of Hospitality Careers
A career in the leisure and hospitality industries offers many benefits that one may not think about. First, the industry comprises over 700,000 hotels and resorts worldwide, which offers interested applicants the opportunity to expand their job searches locally to internationally. Not to mention, when traveling for pleasure, many destinations offer a plethora of discounts for hospitality workers. Furthermore, this industry is seeing the fastest employment growth of all major sectors, with position wages increasing 17%. Lastly, the COVID-19 pandemic forced companies to test out hybrid or fully remote employment options. The success these positions saw have enticed employers to offer this flexibility for any current or new position going forward!
How Can I Be a Stand-Out Hospitality Job Candidate?
Similar to any other profession, hospitality companies are looking for candidates who will stand out from the rest. Because of this, it is beneficial for interested individuals to seek out and obtain certifications for the positions they are applying for. To most employers, certificates in this industry are equivalent to real-world work experience, as they increase your knowledge. Certifications may qualify you for higher positions, as well as higher compensations. Examples of such occupations include Food Service Managers and Lodging Managers. Starting in positions such as these will also allow you to climb the ladder to higher positions in a shorter amount of time.
Begin Your Hospitality Career at Career Technical Institute
Career Technical Institute's Hospitality Courses can have you beginning your new career in this industry in less than one year! 73% of this programs' graduates received employment opportunities soon after completion, which many found with the help of our Career Development Program and Career Resources. Financial Aid opportunities are also available to those who qualify.
Get your new Hospitality Career started today by filling out the form on this page or give us a call at 888-516-5339!
General , Hospitality
topics