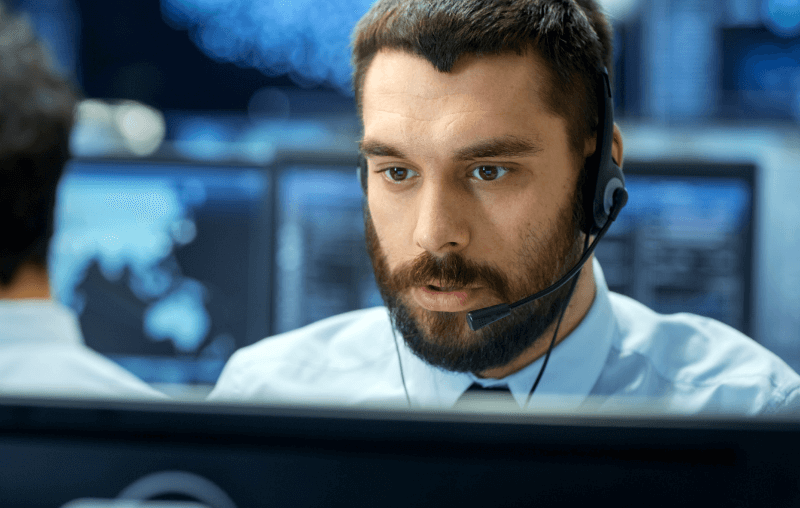 Career Training for an Information Technology Career
Benefits of Technical Training for IT Industry Professions
Information Technology, more commonly known as IT is one of the fastest-growing industries in the world. What exactly makes Information Technology such a lucrative career choice for up and coming professionals? Here are a few reasons why people who chose the IT industry are now successful in their business life: 
Fast-Changing Industry
The Information Technology industry operates at a speed much faster than any other industry and for this reason, there's always a significant demand for highly skilled workers. With the innovations in cloud computing, big data, and cybersecurity, aspiring IT professionals have many avenues to pursue and grow. With an Associate Degree of Applied Science in Information Technology, you will never stop learning, and must always stay on top of the latest technological trends in order to be successful in the field. With the career training at Career Technical Institute, you will have the opportunity to learn IT Fundamental skills. CTI IT training will also enable students to earn up to five CompTIA certifications, including IT Fundamentals, A+, Network+, Security+, and Cloud+. The more training, knowledge, and certifications the IT professional can receive, the more employable they will be.
Low Cost of Education
The biggest advantage of choosing information technology for a career is that it has a very low cost of education as compared to many other career choices. Unlike many other professional careers out there, you do not need a 4-year degree to begin a job in IT. Instead, you can get short-term training to prepare for certifications in specific areas of Information Technology. This way you save money and time that you may have otherwise spent on years of college tuition. The more knowledge and certifications you acquire the more you can advance in your career. Career Technical Institute's, Associate Degree of Applied Science in Information Technology program not only prepares students with IT knowledge, but it also equips you with Business Skills, Employment Skills, and more. Our Associate Degree of Applied Science in Information Technology program can get you trained in a wide variety of areas at a much lower cost than a college or university. 
Earn a Better Income
Compared to other professions out there, Information Technology professionals can make a substantial living. IT professionals with the right mix of certifications and experience can find employment in either the public or private sector. Many companies have been extensively hiring experts in cloud computing, cybersecurity, and network security to help enhance their current systems. With the IT training program provided at CTI, students will receive training in the skills employers want for their IT teams. After the 60-week program, graduates of the Associate Degree of Applied Science in Information Technology program will graduate with a firm understanding of how to test, build, install, repair, and maintain the hardware and software associated with complex computer systems as well as ensure network security, and optimize cloud infrastructure services.
If you are interested in a career within the Information Technology field, contact us at Career Technical Institute. Our hands-on training will get you the experience needed in order to excel in a new career within the Information Technology field. Contact us at 888-516-5339 to learn more.
General , Information Technology
topics