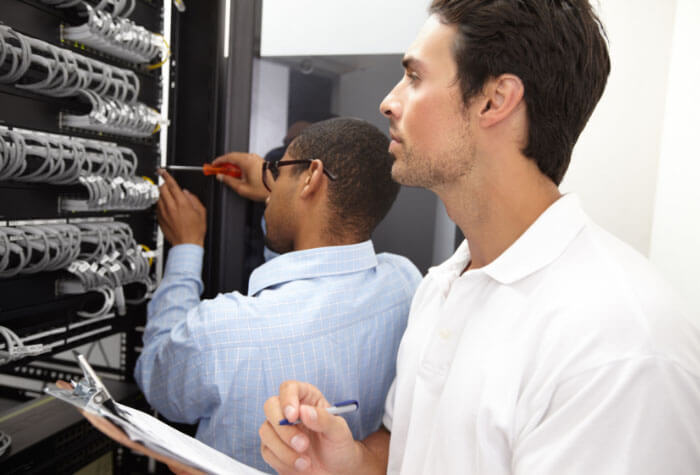 A Career in Information Technology in the Digital Age
The role of Information Technology (IT) professionals are constantly evolving and with the rapid technological advancements, there is a need for IT professionals in practically every industry.  From the complexity of robotics design to the simplicity of sending messages digitally, technology is a huge part of our daily lives! What better time than now to start a career in information technology?
Enjoy the Security of an IT Career
IT professionals are trained to design, develop, support, and maintain computer software and hardware to ensure relevant and reliable communication is transferred.  Getting the proper IT training will guarantee a secure career in Information Technology.
Computer Training
With the training offered at Career Technical Institute, you can begin your IT career regardless of your prior computer experience.  Work behind the scenes as a Help Desk Professional.  New computer systems and products are being released frequently, meaning the need for Help Desk Professionals are essential to keeping fast-paced technology working properly.  They use their technical skills for troubleshooting and repair of networks, operating systems, hardware, and hard disk management.
This is a huge first step into the IT world. Help Desk Professionals know a broad base of computer applications used within a variety of technologies.  Help Desk Professionals have plenty of opportunities for advancement, as large companies often promote within for computer training and management.
Certified Software Skills
If you already have computer knowledge, you can fine-tune your software skills by obtaining a specialized certification to elevate your career with a role such as a Microsoft Certified Solutions Associate.  New generation, cloud-optimized technology, ensures Microsoft Certified Solutions Associates have a world of career opportunities.
Certifications, ranging from entry-level to expert, meet international industry standards.  You can use your technical skills to install, migrate, manage, and support Microsoft desktop and mobile devices.  Microsoft certification presents career advancement opportunities such as network or systems administrator roles!
As an IT professional, your career opportunities will be limitless. Get started today to become a dynamic member of the world of technology!