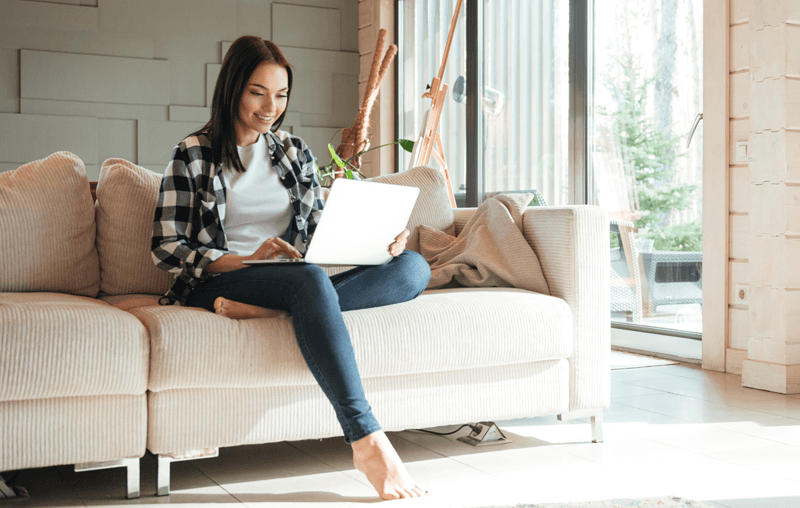 Online Courses
Taking online courses to get your education offers a variety of benefits. Online courses typically involve a web-based virtual classroom in which students enter their online classroom from anywhere there is internet access. Most people attend secondary school or high school in a traditional classroom setting, so the thought of taking online courses may be a little scary at first. However, many people quickly overcome their worry when they see how easy and simple online classrooms operate and function.
Online courses enable you to listen, watch or engage in lectures, take exams, or participate in discussions from the comfort of your home or even favorite coffee shop, which means you can balance work and family responsibilities with ease. You can download lectures at your convenience. All the information you need about your course, assignments, and class is right at your fingertips with online media and materials.
Plus, with online courses, there is no need to feel self-conscious when you want to participate in a class discussion. You won't get a hundred eyeballs turning to see you when you raise your hand. Offering your input can be easier when you have the opportunity to think out your answer before you type it out on the computer for others to see. Plus, unlike a traditional classroom setting, every online discussion is written out, so you can always refer back to it if you forget what was discussed.
Online Courses with CTI
Career Technical Institute offers an innovative web-based virtual classroom in which students enter their online classroom from anywhere there is internet access. Students will experience regular and substantive interaction with their Instructors via discussion boards, online lectures, phone, email, text, and via our comprehensive Learning Management Systems (LMS).
All course material is in one centralized location and can be viewed at any time and not just during your scheduled training.  Included in our online LMS, are electronic books, access to all class surveys, quizzes, tests, email, Dropbox in order to upload assignments, a multitude of videos, and a variety of other learning resources including the e-reference library.
There are many reasons to take online courses. Career Technical Institute offers online courses in almost every state (except California). Career Technical Institute is accredited by the Council on Occupational Education and is a registered school operating under a license from the Washington, DC Higher Education Licensure Commission and is also approved by the U.S. Department of Education to participate in the Title IV Federal Financial Aid programs. You may qualify for financial aid or transfer existing college credits, learn more today. Learn about CTI graduates and their experiences at CTI.
For more information fill out the form on this page or call 888-516-5339 to talk to an Admissions Advisor today.