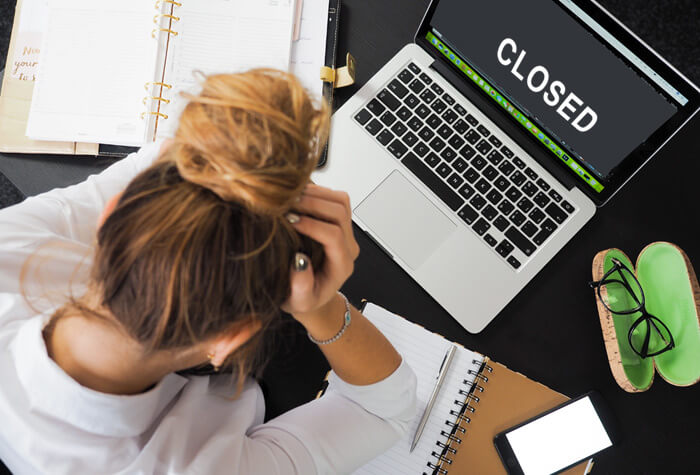 Career Technical Institute Accepting Brightwood College Credits
Transfer your College Credits to CTI

The recent closing of Brightwood College has left many students uncertain of their future education. Many former Brightwood College students have been forced to halt their training regardless of how many credits they had already earned. While the news of Brightwood College closing is unfortunate, there are still options out there for students affected by the closure. Career Technical Institute (CTI) has been officially added to the Education Corporation of America (ECA) website and is among the list of schools accepting 100% of eligible credits!
Finish Your Training at Career Technical Institute
CTI is a solid educational establishment and has been providing quality training since its inception in 1949. Each year, CTI helps countless students turn their dreams into reality with training and education that will last them a lifetime. CTI is the perfect place to finish your education.
If you attended any of the three Brightwood College Maryland campuses (Baltimore, Beltsville, or Towson), you may be able to commute to CTI's Washington D.C. campus and finish your training with CTI. A number of the classes that were offered at Brightwood College are also offered at CTI. Visit CTI's program's page for a full list of opportunities.
CTI offers its students great flexibility with their schedules. Students who attend on-campus classes are able to attend either day or evening classes. Also, the CTI Washington D.C. campus is centrally located in downtown and in close proximity to public transportation.
For students who attended Brightwood College in other states (Nevada, North Carolina, Indiana, Ohio, Tennessee, or Texas), CTI offers nationwide online classes for a number of its training programs (online training not available in California). With online training, students have 24/7 access to all courseware instructions, eBooks and the e-Reference Library located on a custom web-based portal.
Using CTI's Web-Based Portal, students can:
Take surveys, quizzes and tests
Send and receive course mail
Post messages to threaded discussions and chat rooms
Upload assignments using online drop boxes
CTI offers online classes for the following programs:
Career Training You Can Rely On
CTI has been helping students achieve their goals for over 60 years and has assisted thousands of students receive a quality education in the healthcare, information technology, office administration, and hospitality fields. If you have been affected by the closure of Brightwood College or any other college, contact CTI today about transferring your credits.
In addition to helping you finish your education, we will also help you with your job search! Our career advisors can help you navigate the job search process and even assist with resume and cover letter development, plus much more!
Contact us today to see if you have eligible credits! CTI Admissions Advisors are ready and waiting to hear from you!