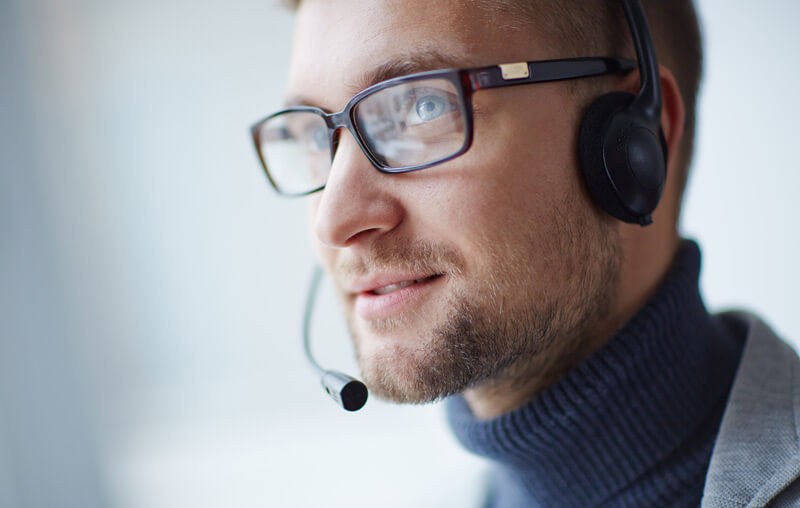 Help Desk Professional Training for Remote Jobs
If you're hoping to find a job where you can use your people skills while working from home, Help Desk Professional training can help you qualify for remote customer service and/or Help Desk IT jobs.
With the reach of technology and internet access expanding, more workers are now looking at entering the remote workforce. Customer support jobs are suited to remote work because the work is mainly done via computer and phone.
It's projected that over the next decade, 73% of all teams will have remote workers. This may seem like a big number, but it's easy to see why so many people are attracted to remote job opportunities. Remote workers often get the advantage of flexible work hours, the ability to travel or live where they want, and the opportunity to spend more time with loved ones.
Additionally, the world health crisis has forced many companies to increase remote workers out of necessity. Companies have since learned that remote workers can be productive. Many managers say remote workers have increased productivity. Plus, many companies around the world are beginning to realize that with remote workers they can cut the cost of renting commercial office space. Also, companies are not forced to hire workers with salaries based on their city's higher cost-of-living.
In turn, remote workers aren't forced to live in high-cost locations. They can move to a more reasonably priced location without worry of commuting to work or losing access to job opportunities.
One of the most sought-after positions that employers often need is a customer service position. Here are just a few examples of remote customer service positions.
Help Desk Representative
Customer Support Specialist
Customer Service Representative
Customer Care Support
Customer Support Agent
Customer Success
At Career Technical Institute (CTI), students in the Help Desk Professional training program will learn more than just technical knowledge. They will also learn how to manage customer expectations so that they are able to offer customer support with poise and confidence.
CTI's Help Desk Professional Training Program will teach students:
How to put people at ease
How to listen actively and build rapport
How to stay positive and focused
Best-practices for Customer Support
Business communication
Email etiquette
Problem-solving
Follow-up reports
IT Support
CTI's Help Desk Professional Training Program can be taken online nationwide (except California) or on campus at CTI's Washington DC location. Most students complete this program in approximately 26 weeks attending day sessions or 39 weeks attending evening sessions, which means that in less than one year, you can be on your way to qualifying for a remote customer service job. If you would like to learn more about CTI's Help Desk Professional program, contact CTI today. Financial aid programs are available to those who qualify.
For more information, fill out the form on this page or call 888-516-5339 to talk to an Admissions Advisor today.
Information Technology
topics