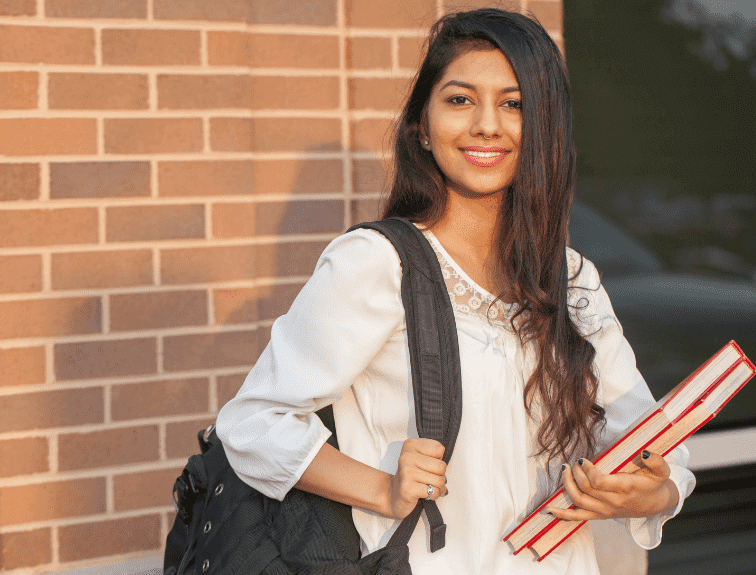 International Students Career Training Guide
Learn How Career Technical Institute (CTI) Prepares International Students for their first degree or certificate
The United States remains the top schooling destination for many international students. In fact, over 1.1 million students enrolled in U.S. institutions in the school year 2019-2020 came from overseas. Numerous students cite education quality, workforce value, and career preparation through training programs as strong motives to pursue this life-changing opportunity.
However, with more robust policies coming into place, some may face obstacles and become discouraged from continuing the process. Fortunately, Career Technical Institute's staff and instructors are well-versed in this field and have helped many international students begin training for their new in-demand careers back in their home country. Keep reading to see the steps you may need to accomplish and how you can become CTI's next successful international student!
Step 1: Determine Your Educational Goals
You've probably heard the phrase, "Choose a job you love, and you'll never have to work a day in your life" – it could not be more accurate! This message also applies to international students when choosing the right educational pathway for their next career. When determining this life-changing decision, it's imperative to ask yourself, "What do I love to do, and what education and skills do I need to make this my future career?"
To aid in this decision-making process, one suggestion is to make a list of your personal and professional strengths. It may also be beneficial to ask close family members and friends for feedback. Once completed, look up degrees or certificate training that match. For example, if you enjoy traveling and helping others, a degree in Hospitality may suit you. Or if you like working with your hands and the challenge and excitement of figuring technology out, an Information Technology degree or certificate may be your next move.
Not a fan of lists? Not a problem – our admissions team will be happy to help. If you are currently near the Washington, D.C. area, our team will meet with you one-on-one to learn more about you, your passions, and your professional goals. From there, they will customize a degree or certificate program that may be the right fit. If you're not near our campus, you can electronically meet with our team by clicking here.
Step 2: Choose an Institute with a Strong Focus on International Students
Great – you've picked your next career for when your return home – now it's time to find a school where you will complete your degree or certification. With nearly 4,000 colleges across the U.S., it's important to choose the right one for you. Factors influencing your decision may include location, student makeup, class sizes, and campus atmosphere.
Fortunately, Career Technical Institute's location in the nation's capital, Washington, D.C., caters to a truly diverse experience for students in everyday life, including policy, business, and, most importantly, culture. 14% of D.C.'s residents come from other countries, making it a wonderful place for international students to thrive. Our small class sizes and unique training style provide students with the skills and knowledge to succeed in today's top industries.
Step 3: Calculate Financial Obligations
The next step in this process is to calculate the funding needed to proceed. Some expenses that international students are responsible for include tuition, housing, and travel. Tuition costs vary from school to school. However, institutions such as CTI offer the same certificate and degree programs as many schools and colleges. These programs are lower in tuition costs and offer higher student satisfaction.
Although international students do not qualify for the FAFSA for Financial Aid, CTI does offer scholarships for eligible students. We also recommend connecting with local family and friends who may live in Washington DC to lessen the cost needed for housing.
Step 4: Gather and Submit Required Documentation
The next step needed to complete this process is submitting the required documents. First, international students must prepare and submit paperwork for their I-20. Following this it is time to prepare to apply for your student visa. Visa candidates must submit their official college application. This application may require subsequent documents, including high school or equivalent transcripts, personal essays, and recommendation letters. International students may also need to submit writing examples and language tests.
Additional documents are then submitted so you are ready to apply for your student visa. The two visas available to our students are the F-1 visa and M-1 visa. The attainment of these documents can be challenging, but our team makes it much easier through our step-by-step process. Our admissions team will provide you with more information about our admissions process.
Step 5: Begin Your International Student Journey
Now that you've completed all of these steps, and received your visa, you're ready to begin your journey as an international student in the U.S. In no time, you'll connect with your peers, find organizations or clubs to participate in, and fully immerse in all this great country has to offer. Upon completing your training, you will be ready to return home with your well-earned certificate or degree!
Do you want to be CTI's next successful international student? Fill out the form on this page, or contact our International Admissions Team today to get started!