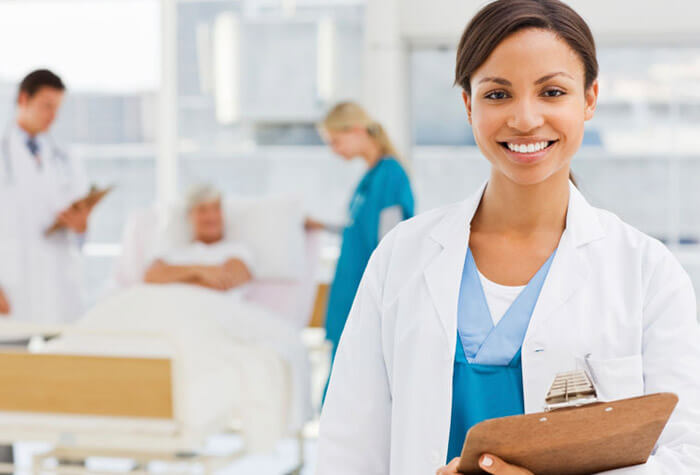 Keys to Success in Your Medical Office Professional Career
Necessary Skills for a Medical Office Professional 
A career as a medical office professional may be easier than you think. Do you have prior experience as a cashier, waiter or retail sales associate? If so, you may possess many of the skills necessary to provide great customer service as a medical office professional.
A career as a medical office professional will allow you to utilize your customer service skills in the continually growing healthcare industry. Keep reading to learn more about the skills necessary for success in your Medical Office Professional career!
Customer Service Skills
Successful medical office professionals place an emphasis on high-quality care for their patients. As a medical office professional, you will be tasked with working directly with patients. Oftentimes, you are the first person who patients come in contact with. Act lively and greet each customer with a smile. The saying "a smile goes a long way" proves to be true in a medical office setting. Overall, good customer service means establishing relationships with your patients by maintaining a good bed-side manner.
Coming to the doctor can be difficult for some patients. Being attentive, helpful and respectful to patients can help alleviate some of that difficulty. Remember to always remain calm and approach upset customers in a polite, ready-to-help manner. Lastly, medical instructions can be difficult to understand, so when explaining information to patients, use terms that are clear and easy to understand.
Administrative Skills
To be a successful medical office professional, you must be organized. You will be handling patient files and other important documents, so it is important to possess good organizational skills. It is up to you to make patients visits go smoothly and to help the office run efficiently.
Computer Skills
A large majority of medical office work is computer related, so computer literacy is strongly encouraged. Some computer-related duties may include creating Excel spreadsheets, scheduling appointments, updating patient records, billing and coding, and creating invoices. Being familiar with software such as QuickBooks and PeachTree can offer added value.
Not familiar with some of these programs? Don't worry, that's what medical training programs are for! Career Technical Institute will teach you Microsoft Office Fundamentals and how to work with Electronic Health Records.
Knowledge of Medical Terminology
Although a lot of medical office professional duties involve office work, you aren't just responsible for manning the front desk. You may also be asked to assist doctors with basic care procedures. Since you may be working directly with patients, it is important to be familiar with medical terminology. Even if you aren't working with the doctors, having a good medical vocabulary can help you complete medical forms and discuss issues with patients.
Are you looking to begin a new career as a medical office professional? Career Technical Institute offers hands-on medical training programs in the Washington DC area. CTI also participates in a variety of financial aid programs and offers one-on-one job placement assistance.