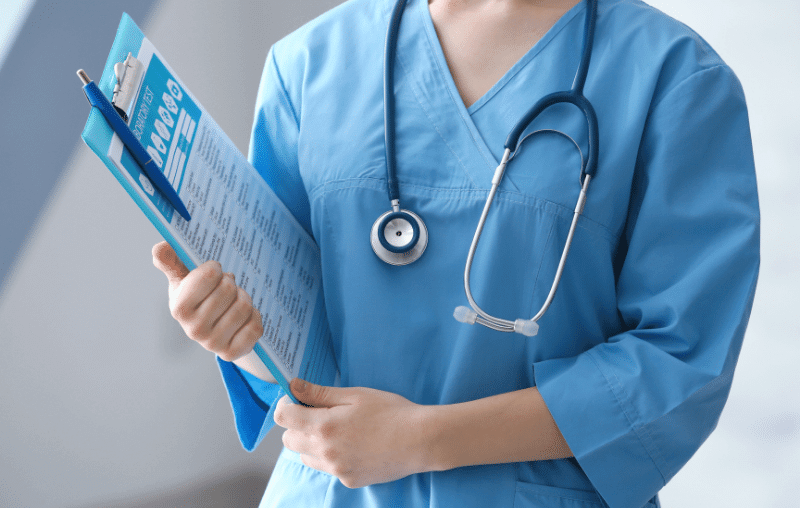 Prepare for Medical Assistant Certification in Washington DC
Did you know that you can gain your Medical Assistant Certification in Washington DC in less than a year? While some other healthcare-related programs take several years to complete, earning a Medical Assistant Certificate can be considerably shorter. In just 40 weeks, you can earn your certificate at Career Technical Institute with our Medical Assistant program. Keep reading to learn why becoming a Medical Assistant could be the career path for you.
What Actually Does a Medical Assistant Do?
Medical Assistants perform a variety of administrative and patient-related tasks. Typically, a medical assistant works in a healthcare facility administering medication, monitoring vital signs, taking blood, assisting with exams and performing administrative duties. A medical assistant gets the opportunity to care for people and perform meaningful tasks that have a positive impact on the lives of others. Not to mention, becoming part of the healing process for others can be very rewarding. While enrolled in our program Medical Assistant program, you'll learn the following.
Phlebotomy
Hematology
Physiology
Pharmacology
Minor office surgery
Prenatal care
Medical insurance
Medical records
Injections
Medical office management
Medical billing and coding
How Much Does a Medical Assistant Get Paid?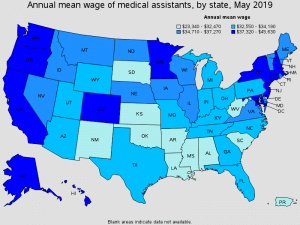 According to the Bureau of Labor Statistics, the national average in pay for a medical assistant working at a physician's office is $35,490. However, the medical assistants can make much more working in a hospital or outpatient care center. The average pay working at one of these facilities is between $37,190 and $39,190.
The demand for medical assistants is expected to grow by 23 percent over the next decade. The baby-boomer generation will continue to age, which will likely increase demand for preventive medical services. Over the next decade, more medical assistants may be needed to perform routine administrative and clinical duties, enabling physicians to see more patients. Please note, these are average calculations from the Bureau of Labor Statistics. Likewise, depending on experience and location, pay may be more than the national average.
Where Can I get Medical Assistant Training?
Career Technical Institute in Washington DC can help you get your Medical Assistant Certificate. At CTI, we provide an innovative Medical Assistant Program that offers a fun and collaborative environment. You'll receive both classroom and hands-on lab opportunities. This will give you the knowledge and skills you'll need to thrive in a dynamic healthcare setting. Our medical assistant courses offer hands-on training with the equipment and tools used in today's healthcare industry. In those 40 weeks, you'll get the maximum amount of training in the minimum amount of time. All while having a great experience, which will last you a lifetime!
What Should I Do Next?
If you would like to learn more about getting your Medical Assistant Certificate in Washington DC, talk to a Career Technical Institute Admissions Advisor today! We're accredited by the Council on Occupational Education, and a registered school operating under a license from the Washington, DC Higher Education Licensure Commission. Also, CTI is approved by the U.S. Department of Education to participate in the Title IV Federal Financial Aid Program.
For more information, fill out the form on this page or call 888-516-5339 to talk to an Admissions Advisor today.