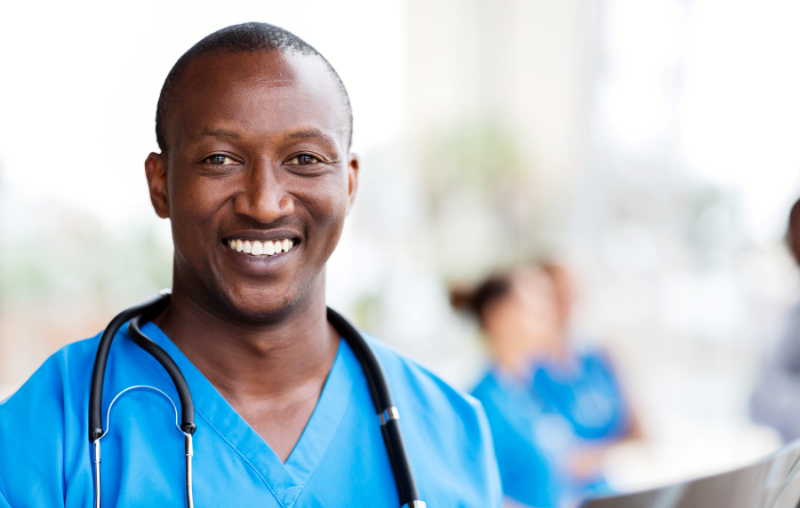 Medical Training: It's Not as Difficult as You May Think
There are several myths tied to the medical training profession. You will hear people say that medical training is only for the most brilliant minds. Others say there's a lot of competition. Some are afraid that they will have no life outside studies. Even worse is the rumor that medical training institutions discriminate against struggling students.
Medical training is not as difficult as you may think. Short medical courses are becoming increasingly popular, even among young people straight from high school. Anyone can be successful in a medical training course, and here's why:
1. Discipline and study ethics matter the most
To flourish in any career, you have to stay committed, organized, and disciplined. If you are passionate, energetic, and eager to learn, you will find the thrill in challenging situations. If you desire to pursue a course under medical training, be confident in your abilities, and shut down discouragers.
2. The best medical training school will nurture you to succeed
Medical training is a sensitive course because it involves the lives and health of people. While your effort matters a lot, you also need a supportive and hands-on educator to help you master the discipline and become competitive in the job market. Enrolling in a medical training school that nurtures you to succeed makes it much easier for you to excel. Some of the things that a med school should offer to make learning as pain-free as possible:
Hands-on training
Nothing beats contact with people and experiencing real situations when you want to get the best quality medical training. Training shouldn't end with lectures and books. You benefit more from live demonstrations, drills, and practice to reinforce and perfect your skills, and team exercises to help you better understand medical concepts.
One-on-one instructor interaction
When you are in a learning environment in which you can engage in back-and-forth dialogue, you will find it easier to grasp medical concepts. Learning from qualified instructors who are eager to answer your questions eases the learning process.
Real-world experience
Getting a feel of what it's like to work in the real world gives you the confidence you need to practice. If you choose to train in a learning institution that provides opportunities to train or intern at local clinics and offices, you get to learn "on the job, which is more effective than theory.
Career Services
Training in a medical school that has partnered with potential employers also makes it easier for you to succeed in the medical profession. Medical training schools with connections to practicing medical professionals know the skills these professionals value in medical trainees. These training schools equip their students with marketable skills, making them more employable.
3. You can get your foot in the medical field with short, high-demand medical courses
With the availability of short medical courses, getting into the medical field is achievable. You no longer have to spend over five gruesome years in school to get your foot in the medical field. Taking short-term medical courses and programs like the popular Medical Office Professional, Medical Office Administration, and Medical Assistant programs can help you kick-start a well-paying medical career. You also can choose to take one course at a time such as the popular medical billing or medical coding courses.
Training as a Medical Office Professional
Starting as a Medical Office Professional means working in health insurance processing, medical billing, or medical coding within a medical office setting. Training at Career Technical Institute will provide you with advanced computer software and business training to help you gain the expertise you need to excel in a new career. You'll gain computer software and business skills, as well as learn advanced medical terminology, anatomy, and physiology along with health insurance processing and medical billing, and medical coding. With these skills, your advanced level of knowledge can lead to increased job marketability.
Training as a Medical Office Administrator
As a Medical Office Administration professional, you will be processing detailed medical information to the highest confidentiality standards. Career Technical Institute offers courses and hands-on training to help students learn and understand information management, medical coding, medical billing, medical terminology, medical insurance processing, and much more. Some other functions of a Medical Office Administrator may include answering phones, scheduling appointments, and organizing medical records. Medical office administrators also process insurance forms, prepare reports, and assist physicians with various administrative tasks.
Training as a Medical Assistant
Training as a Medical Assistant can lead to well sought after and meaningful employment in the healthcare industry. Medical Assistants are responsible for helping out with a wide range of services, depending on their employer's medical profession. Medical assistant student externships help you gain valuable on-the-job experience. Many medical assistants, work in clinics, hospitals, or medical offices under a qualified medical professional.
Medical Training designed to ease learning and prepare you for actual work
Career Technical Institute offers training for several medical careers. We design our training programs to ease understanding and prepare you for the job market.
Our training combines classroom theory with hands-on training. We also arrange for clinical externships so students can get real-world experience and gain confidence once they finally step out into the job market.
Everything doesn't end with training. We also provide career services to help you get into the job market. These include guiding you in creating a cover letter and resume that gets the attention of employers. While we do not guarantee employment, we have a career team dedicated to helping you secure employment in partner companies with open job opportunities if your academic qualifications are a good match.
Start your Medical Training at Career Technical Institute today!
Medical training courses are in high demand as practicing medical professionals look for qualified medical assistants to help manage day-to-day activities. While medical training has its challenges, just like any other career, all you need is commitment, a positive attitude, and a training institution that helps you walk the journey.
Career Technical Institute and its instructors are committed to helping you begin a successful medical career through its hands-on and real-life-experience medical training programs. They will enable you to acquire the highest level of skills and stand out in the job market.
It doesn't have to take more than half a decade to step into the medical field. You can get into the medical field in just a short amount of time with our medical training courses.
If you'd like to train as a Medical Office Professional, Medical Office Administrator, or Medical Assistant, contact us today to learn more and get started!