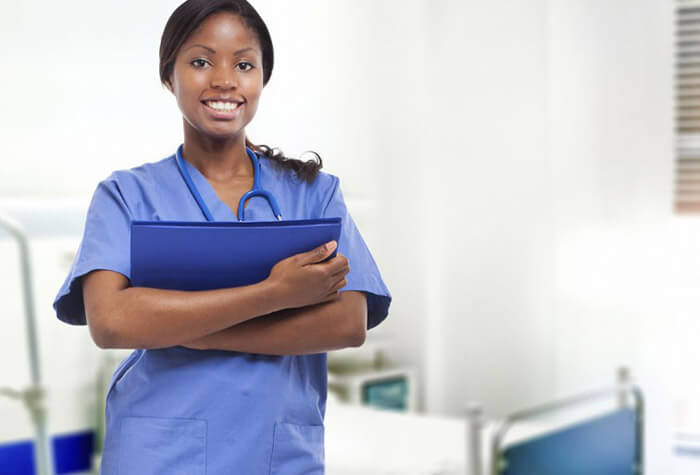 Get medical assistant training
Boost your resume with Medical Assistant Training
As an aspiring Medical Assistant, it is a good idea to get great medical assistant training. Good training will make your resume stand out against other applicants' resumes. Completing Medical Assistant training can also help you get promotions and leadership opportunities.
Shows Your Dedication
Medical Assistant training is one way to show a prospective employer your dedication. Increased interest in the Medical Assisting field has caused the job market to become saturated. Due to this, employers have become more selective when they interview candidates for Medical Assistant jobs. Hiring managers are most interested in people who are well-rounded and show a certain level of dedication to their profession.
Evidence of Knowledge and Skills
Career Technical Institutes Medical Assistant training program offers a blend of classroom, lab, and hands-on learning opportunities. CTI provides you with the skills necessary to deliver supportive care to patients and thrive in a demanding healthcare setting. Students also have the opportunity to gain real-world experience through an unpaid externship at a local medical office or healthcare facility.
CTI's Medical Assistant training program teaches competencies relating to both administrative and clinical duties. A student of Career Technical Institute focuses on several procedures and skills which include, but are not limited to:
Phlebotomy and Hematology
EKG
Pharmacology and Minor Office Surgery
Prenatal Care and the Reproductive System
Medical Insurance and Medical Records
Injections
Digestive and Urinary Systems
Skeletal and Muscular Systems
Medical Billing and Collections
Completing Medical Assistant training shows potential employers that you've got the knowledge and skills to be successful on the job. Another reason Medical Assistant training so attractive to potential employers is that they will need to do less on the job training.
Get Paid What You're Worth
The reality is that Medical Assistants are paid what their employers believe they are worth. Little to no training could mean less pay than an applicant who has completed a Medical Assistant training program.  In addition your training accomplishments on your resume, it would be smart to add "CMA" (Certified Medical Assistant) after your name on your email signature or LinkedIn profile.
When a potential employer sees that you have completed Medical Assistant training, they instantly recognize that you are someone who has the competency and skill level they seek.
Career Technical Institutes Medical Assistant training program can provide you with the skills and experience employers are looking for. Contact us to learn more and discuss your options!