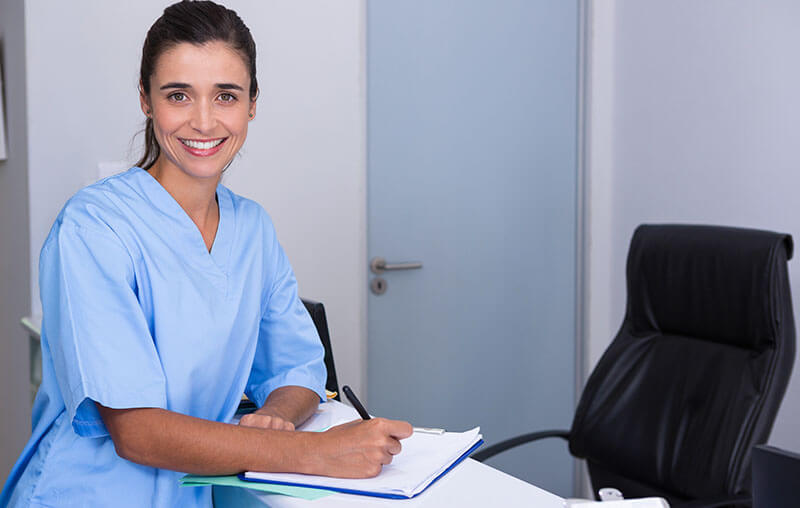 Medical Assistant Training Programs in DC
You can get a rewarding career and become a Medical Assistant with medical assistant training programs in DC. Career Technical Institute (CTI) is a premier technical and career training institution in the Washington, D.C. metropolitan area. Students will get quality training at CTI's Washington D.C. campus, located in the downtown business district, with easy access to public transportation.
At CTI, students learn how to administer medication, monitor vital signs, take blood, assist with exams and perform supportive administrative tasks. They also get real-world experience through an unpaid externship at a local medical office or healthcare facility.
Both day and evening classes are available and here is a glimpse of the curriculum:
Phlebotomy and Hematology
EKG
Pharmacology and Minor Office Surgery
Prenatal Care and the Reproductive System
Medical Insurance and Medical Records
Injections
Digestive and Urinary Systems
Skeletal and Muscular Systems
Medical Office Management
Medical Billing and Collections
Medical Coding
Get the Best Medical Assistant Training in DC
CTI is accredited by the Council on Occupational Education and is a registered school operating under a license from the Washington, DC Higher Education Licensure Commission. CTI is also approved by the U.S. Department of Education to participate in the Title IV Federal Financial Aid programs. You may qualify for financial aid. CTI's financial aid advisors can help you through the application process.
As a CTI student, you will receive hands-on practical experience and skills necessary to get a rewarding Medical Assistant career. Medical assistant jobs are on the rise, and for those looking for medical assistant programs in DC, CTI can give you the skills you need to set you apart from the competition. If you're looking for medical assistant training programs in DC, CTI is the way to go!
FOR MORE INFORMATION, FILL OUT THE FORM ON THIS PAGE OR CALL 888-516-5339 TO TALK TO AN ADMISSIONS ADVISOR TODAY.