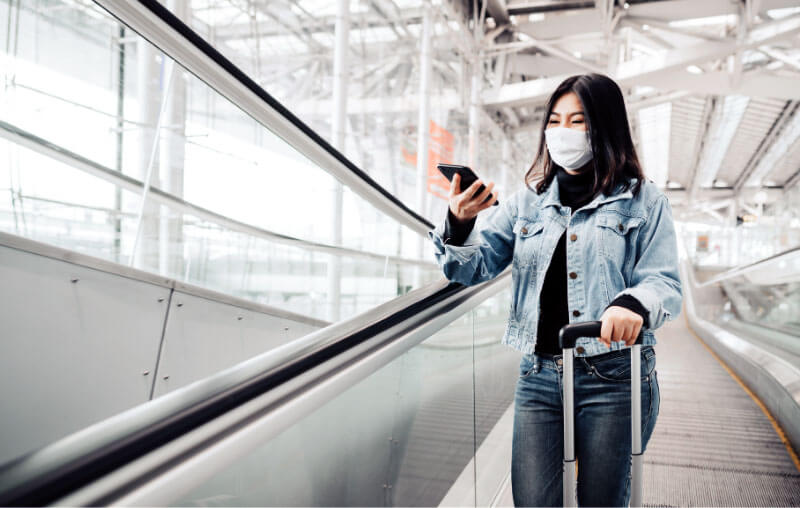 Positive Outlook for Hospitality Industry
Many industries were hit hard by the 2020 pandemic, none more so than hospitality. Nonessential travel was prohibited for most people. Many restaurants, hotels, casinos, and resorts were forced to shut down or drastically change their modes of operation. As restrictions gradually subside in 2021, there's good news for the hospitality industry. People are anxious to get out, travel, and enjoy themselves. Let's see how this is likely to play out in the coming months.
Positive Signs for Hospitality in 2021
After an exceptionally challenging 2020, the hospitality industry is on track for a recovery. This is, after all, one of the world's largest sectors and one that was growing at a healthy pace until the pandemic hit. Statista reveals that the global tourism industry reached approximately $2.9 trillion in 2019. While this naturally dipped in 2020, there's little doubt that travel and tourism are prevalent worldwide. There are signs that 2021 is going to be better.
People Are Once Again Making Travel Plans
Millions of people had their travel plans disrupted in 2020. Not only did they have to cancel vacations, in many cases, but they also couldn't even visit family and close friends for holidays. As a result, people are anxious to get back on the road. A Travel Pulse survey found that 61% feel hopeful about travel this year.  Out of this group, 83% plan to take at least two domestic trips while about half as many plans to travel internationally. The survey also found that more than a quarter of respondents carried at least 11 vacation days from 2020 to 2021, giving them the time to take longer trips.
Travel Restrictions Are Loosening
International travel has been severely restricted over the last year. Americans have been prohibited from entering many countries. This is, however, gradually changing. U.S. News recently published a list of over 50 countries where Americans can currently travel. In some cases, travelers may need to show proof of a negative COVID-19 test and/or proof of vaccination.
Restaurants and Bars Are Reopening
Restaurants were among the hardest hit businesses in 2020. As Hospitality.net reports, around 10% of bars and restaurants closed, either temporarily or permanently, by December 2020. However, they also project restaurant sales to increase 11% in 2021. If vaccinations and other measures proceed smoothly, the industry could recover as soon as the second quarter of this year.
Of course, the pandemic didn't completely wipe out restaurants. Many took creative measures and switched to strictly takeout, delivery, and/or curbside pickup models. However, none of this takes the place of the traditional dining experience. It's worth noting that the restaurant industry was steadily growing before the pandemic hit. According to Statista, food and drink sales for restaurants have more than doubled since 2000. This strongly suggests people will return to eating out as soon as they can.
Hospitality Industry Trends in 2021
How quickly the industry recovers depends on many factors, such as the overall health of the economy and the extent to which vaccines and other measures succeed at controlling COVID-19. At the same time, as things open up, we can expect some significant changes. Specific trends are having an enormous impact and will continue to do so for the next few years.
A Shift on Local Events and Tourism
While people are anxious to take longer trips, many will still be sticking closer to home in the coming months. This means an opportunity to offer experiences to local residents and people who may be traveling shorter distances (such as a neighboring city or state). Restaurants, theme parks, B & Bs, festivals, and special events may thrive by attracting people in the vicinity.
Companies Will Have to Offer Great Deals and Incentives
With travel still restricted and people still cautious, hotels, airlines, and other businesses have to incentivize travel with great deals. This includes specials on hotel rooms, resort stays, cruises, and other travel products. As USA Today points out, it's currently a buyer's market for travel.
Greater Attention on Safety and Cleanliness
Society won't be getting back to normal all at once. Even as restrictions are lifted, there will still be widespread concern about containing the virus.  Consumers will be very conscious of safety when they patronize businesses. In response, companies will need policies that reflect current conditions. This includes:
Enhanced cleanliness for facilities.
Training staff on best practices for safety and minimizing risk.
Masks may be required for staff and guests.
Technology for contactless services. For example, hotels are starting to experiment with automated kiosks to check-in guests.
Social distancing. Public areas in restaurants, hotels, cruise ships, and other facilities may need to be restructured to provide more space for guests.
Health screenings for staff as well as guests.
The Future is Bright for the Hospitality Industry
No one can predict precisely what will transpire over the coming months. However, we can look at the current situation and be cautiously optimistic. This sector has certain qualities that make it quite resilient in the long run. This is good for travelers and businesses in the hospitality industry and for anyone thinking about starting a career in this sector.
Career Technical Institute (CTI) offers training for tomorrow's in-demand jobs, including the hospitality industry.  If you're interested in pursuing a career in this exciting industry, consider getting your Associate Degree of Applied Science in Hospitality at CTI. To learn about our courses and programs, contact us.