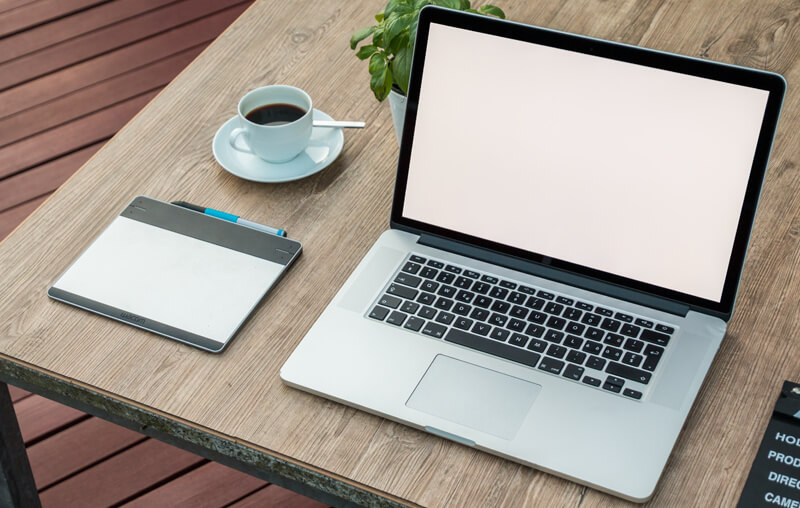 Top 5 Jobs to Work Remotely
If it is one thing that people have learned during the COVID-19 pandemic, it's that having a career that allows you to work remotely can come in handy. Over the last several years, remote jobs have become increasingly common. Many people wonder whether or not remote work will become the norm. For people who have been recently laid off, now may be the time to invest in training for a career with remote work opportunities. This article will list the top 5 jobs to work remotely and recommend career training options to qualify for those jobs.
#1 Remote Customer Service Jobs
Many businesses, including online retailers and other organizations, hire people to answer customer service calls or messaging service. If you've ever shopped online, you've probably seen an 800-number, or a button to "Chat now for help." The person on the other end is probably working remotely. All it takes to be successful in this type of remote job is a computer with an internet connection, call or chat software, and great customer service skills. Even more opportunities are available to those with specialized skills. A Help Desk Professional Training Program can often provide people with the skills and qualifications needed for a remote customer service job.
Help desk professionals often face the challenge of interacting with distressed, confused, frustrated and often irritated individuals who need assistance. Plus, those who seek expert IT support by phone, chat or email are often in a hurry to solve their problem. Being a help desk professional can be a challenge without proper training. At Career Technical Institute (CTI) you can get online training to become a Help Desk Professional. At CTI, students not only acquire technical knowledge, but they also learn how to manage customer expectations, so they are able to offer guidance and practical advice with professionalism and poise. Students are able to complete this program in as little as six months.
#2 Remote Bookkeeping Jobs
One of the biggest misconceptions about becoming a bookkeeper is that you need to be a math genius. However, the reality is that bookkeeping work is mostly done with specialized computer software that does most of the math work for you. Plus, much of the work can be done from just about anywhere as long as you have computer and internet access.
Bookkeepers are the lifeblood of every business. They work behind the scenes to tally expenses, pay invoices, and analyze the financial records. They also record financial transactions, update statements and check records for accuracy. Businesses are constantly in need of trained professionals who can maintain financial records.
From small businesses to colossal enterprises that employ thousands, career opportunities are wide-ranging. Students who complete a bookkeeping training program will qualify for a number of different positions, some of which include: Remote Accounting Assistant, Remote Bookkeeper, Remote Payroll Clerk, Remote Accounts Payable/Receivable Clerk, or Remote Data Entry Clerk, to name a few.
CTI's online training for Bookkeeping teaches bookkeeping computer software, business skills, employment skills and keyboarding skills, as well as Basic Accounting Principles and QuickBooks training. CTI's bookkeeping program can be completed in as little as six months and through the end of May includes a significant scholarship for new students.
#3 Remote Virtual Assistant Jobs
Computer training is the fastest way to advance your career. According to the Bureau of Labor Statistics, computer support specialist jobs will grow up to 10% by the year 2028. While many online computer jobs require advanced technical skills, there are other easy, entry-level, work-from-home computer jobs available when you're just starting out doing remote work.
Many small to mid-size businesses outsource tedious tasks to virtual assistants. The work for virtual assistants often includes simple computer work, secretarial duties, like handling appointments, or more technical work, like updating web pages. These jobs can range anywhere from short-term contracts to one-time gigs or permanent employment.
Online Computer Training with CTI can help you become a qualified virtual assistant. CTI's training can teach you a multitude of computer support duties including administrative tasks, customer service, coordinating travel arrangements, maintaining a calendar of events, purchasing supplies, coordinating office appointments or meetings, creating documents and spreadsheets, updating electronic databases, creating and following up on emails, and more. Learn about CTI's scholarship opportunities for online computer training.
#4 Remote IT Professional
IT Professionals are in high demand and can often work in any industry. There are many remote freelance and remote permanent opportunities out there for IT Professionals. Today, information technology is integral to most businesses. Many organizations need trained IT professionals to prevent cyber-attacks and/or solve network security issues and also manage cloud infrastructure services.
CTI offers online training for information technology professionals looking to learn and acquire skills for software applications, hardware troubleshooting, security issues, Cloud computing and local network support. Students who graduate from the IT Professional program at CTI will be prepared for a number of remote IT jobs such as, PC Support Technician, PC Technician, Computer Support Representative, Network Administrator, Network Support Technician, Cloud Computing Service Provider, and more.
#5 Medical Billing & Coding Jobs
Today, the healthcare system is bursting at the seams. More than ever, medical coders and billers are needed to convert doctors' notes into billing codes that facilitate insurance payments to healthcare providers. Medical coders and billers ensure that patients' insurance providers send payments according to medical billing protocols. Medical coders and billers are crucial to the healthcare industry's ongoing efforts to digitize health records for improved healthcare.
CTI's Associate Degree of Applied Science in Allied Healthcare – Medical Assistant Concentration program offers medical billing and coding training to help students learn and understand regulatory guidelines. Students learn the latest ICD-10 medical billing codes, the Healthcare Portability and Accountability Act as it pertains to patient confidentiality and working with electronic health records. They also become proficient with healthcare software applications, medical billing and medical coding procedures, as well as health insurance submissions and reimbursement practices.
Become Qualified for Remote Job Opportunities
If you would like to learn more about online training for CTI's education programs so that you may qualify for remote job opportunities, fill out the form on this page or call CTI's admissions office. You can also learn about CTI graduates and their experiences at CTI.
Career Technical Institute is accredited by the Council on Occupational Education and is a registered school operating under a license from the Washington, DC Higher Education Licensure Commission. Career Technical Institute is also approved by the U.S. Department of Education to participate in the Title IV Federal Financial Aid programs. You may qualify for financial aid or transfer existing college credits, learn more today.
For more information, call 888-516-5339 to talk to a Career Technical Institute Admissions Advisor today.