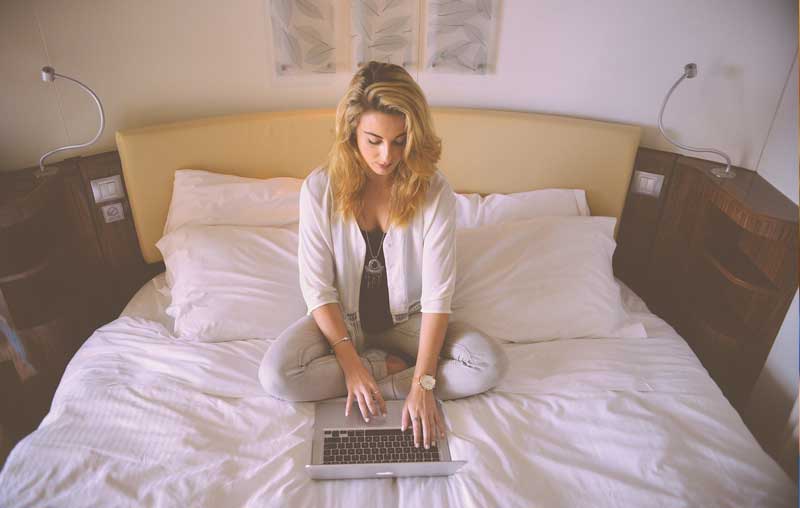 Top 5 Reasons to take Online Classes
Earning your degree today is a lot easier than it was fifty years ago. Technology, the internet, Wi-fi, and a huge evolution in the education system now make it possible for degrees and certifications to be earned online. With Online Classes, you can now earn your degree or certification from anywhere, day or night. There are many reasons to take online classes, but we've compiled the top 5 reasons to take online classes.
#1 Flexibility
Online education programs offer students the opportunity to plan study time around their schedule. Plus, course textbooks and materials are accessible online, making special library trips unnecessary. Online classes help balance work life, family life, and other commitments with education.
#2 Comfort
Forget setting the alarm to get dressed and ready for class. With online classes, you can take online classes in your pajamas, in the comfort of your own home. Online courses give students the opportunity to access lectures electronically. Students can also complete assignments and deliver them electronically.
#3 More Engagement
If you're shy or have a fear of speaking in public, online courses offer students the opportunity to participate in class discussions in online learning environments that are less confrontational and easier to express your thoughts through written messages.
#4 No Commuting
Depending on where you live, getting to class may be difficult. You may have to deal with insane traffic. Or, you may also have to deal with bad weather like snowstorms and thunderstorms. Rather than deal with the stress of commuting, students who take online classes can always "attend" online, saving time and fuel costs.
#5 Career advancement
If you feel stuck in your current job or want a chance for a promotion, earning a degree or certification can help you. However, if you are working in a full-time job, finding classes after work and/or on weekends may be difficult in a traditional college setting. Taking online courses can give you the flexibility you need to complete a degree or certification while working.
Career Technical Institute (CTI) offers innovative online learning programs with individualized attention from qualified instructors who bring a wealth of knowledge to the virtual classroom. CTI's online courses provide customized learning environments and challenging curricula that engage a student's imagination, intellect and curiosity.
Using CTI's Web-Based Portal, students can:
Access your courses 24/7
Interact directly with your Instructor
Attend virtual lectures
Post messages to threaded discussions and chat rooms
Enjoy automatic membership in our Career Advisor Portal
Upload assignments using Dropbox
Complete course assessments
You will receive the same quality instruction and a variety of learning topics found on campus. Designed with the needs of working adult students, CTI's online programs are custom-tailored to make online learning easy,  manageable and enjoyable. If you think that the top 5 reasons to take online classes are good, then consider enrolling into CTI's online program!
If you are interested in learning more about CTI's online classes, contact an Admissions Advisor today.