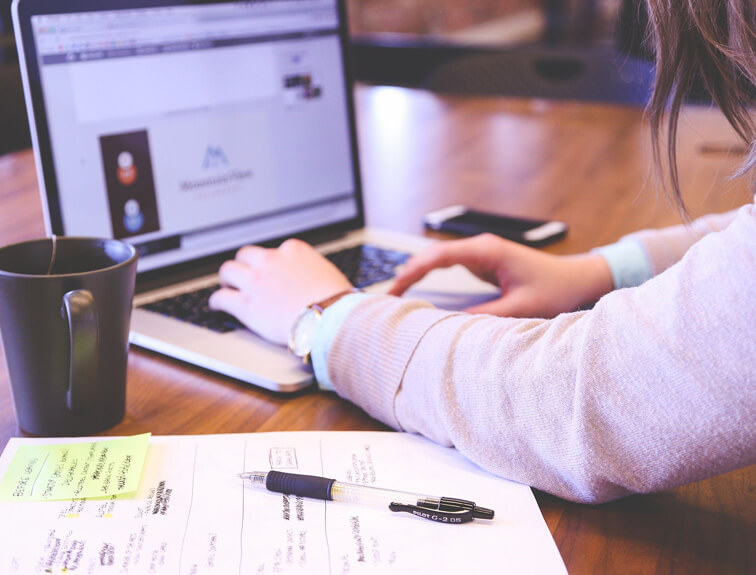 Transfer Your College Credits Today
It's Never Too Late to Go Back to School with College Credits
Have you completed some college courses but not enough to get your degree? Maybe you ran out college funds, had to go back to work, or started a family. Maybe, you're looking at your current career situation and realize that you want more. Don't let any more time go by, advance your career now. There are many benefits to receiving your training at an accelerated pace from Career Technical Institute (CTI). CTI offers its students the flexibility to take classes during the day or evening, some programs even offer online classes.  Regardless of how much time has passed since you've taken college classes, some of your credits may still be eligible for transfer.
CTI offers online classes for the following programs:
Today, it is quite common for people to transfer between schools or switch between full and part-time status. Students have various reasons for switching schools. Sometimes it fits better with their educational goals, other times it benefits their career plans or personal lives.
A CTI Advisor can help you determine which of your existing course credits may be eligible for transfer and which CTI program is best for you. Whether or not a previous course credit relates to your desired program can play a significant role in the transfer of credits.
Here are some considerations:
Was the existing credit from an accredited institution?
Did you pass the course?
Is the credit relevant to the program you are pursuing?
A CTI Advisor can look at your transcript and make these considerations to save you from having to pay tuition on classes you've already taken. The amount of money you can save could be substantial. Contact our Admissions office to learn more about college credit transfers and what career program is right for you.  CTI offers courses in many desirable fields such as Healthcare, Information Technology, Hospitality, English as a Second Language, Office Training, Bookkeeping, and more. If you have college credits in any of these fields or credits for general education courses, you may be able to reduce your tuition costs.
Contact us today to see if you have eligible credits! CTI Admissions Advisors are ready and waiting to hear from you!