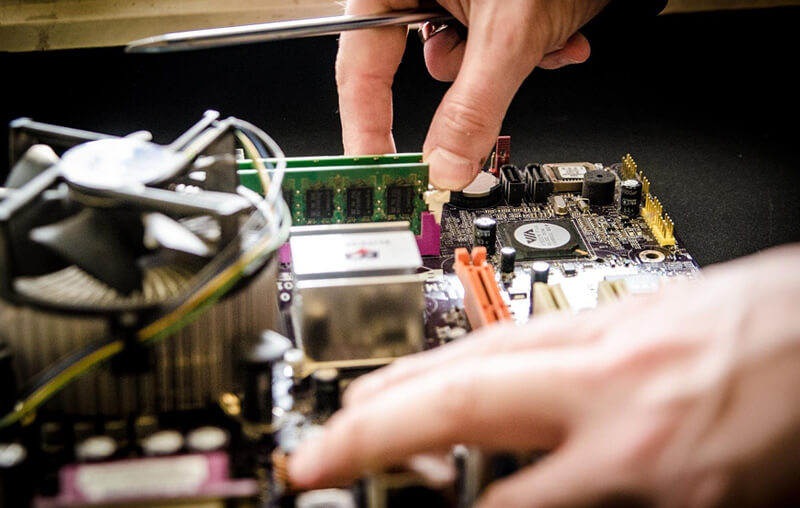 5 Computer Technician Skills you need to have
As technology evolves, computer technicians need to continually expand their computer technician skills and develop their knowledge of computer hardware and software. Although there are many computer technician skills that are important to acquire, there are at least 5 important technician skills that impact every facet of an IT professional's career. Here are 5 computer technician skills that you need to have.
#1 Communication Skills – Computer technicians need to have great communication skills, both written and oral. They need to be able to explain situations to management in written reports and/or emails. They may also have to explain situations or problems face-to-face. Being able to work with people and explain highly technical information in general terms is an important soft skill. There may also be times that you need to explain why costly upgrades may be needed and important to the organization. A computer technician relies greatly on his or her ability to communicate clearly, concisely, and persuasively.
#2 Broad Knowledge of Technology – Almost every industry in the world is now being driven by technology. A computer technician needs to have broad ranging knowledge of hardware, coding/programming, network security, and industry news and events that affect information technology. Today, computer technicians are expected to have some level of knowledge and expertise on mobile apps, websites, and mobile devices such as tablets and phones, which can all impact an organization's cyber security. Hacker schemes are getting more innovative. Being able to spot warning signs of a cyber threat early is extremely important.
#3 Self-Discipline – A self-disciplined computer technician is able to show that they are dependable and reliable even if they work alone or unsupervised. Quite often, a computer technician is in control of their own schedule and are in unsupervised situations. He or she must be self-disciplined and be able to prioritize tasks to meet deadlines, deliver solutions in a timely manner, and stick to a task until it's finished. This is easier said than done. Computer problems may occur after hours, in the middle of the night, and on weekends.
#4 Good Problem-Solving Skills – A computer technician needs to be an excellent problem solver. A technician must be able to ensure that all technologies are operating smoothly, and if they are not, he or she will need to be relentless in the task of working through a problem until a resolution is found. They will need to diagnose the cause of the issue and innovative enough to figure out how to solve it, even during a crisis when stress levels around them can be high.
#5 Attention to Detail – Small things can greatly impact IT issues. A good computer technician will be able to detect a tiny miscalculation or error. Some of these things are problems in the hardware or almost imperceptible problems in the programming code. Either way, computer technicians must be able to look at every small detail and see flaws that may become detrimental to the IT network or infrastructure.
Technology is always changing. A good computer technician will have the skills necessary to solve problems with the latest tech devices, networks, and software on the market. He or she will need to be passionate about technology and always hungry to learn more. If you think that you have some of these computer technician skills and are eager to learn more, consider advancing your skills with Career Technical Institute (CTI). A CTI Advisor can help you learn about CTI's IT courses and what it takes to meet graduation requirements. of all, CTI's IT courses, certificates and degree are available as online classes. Don't wait, learn more about CTI's IT Training opportunities, specifically the IT Professional program.
Contact CTI Admissions Advisors today to learn more about this program.
Information Technology
topics