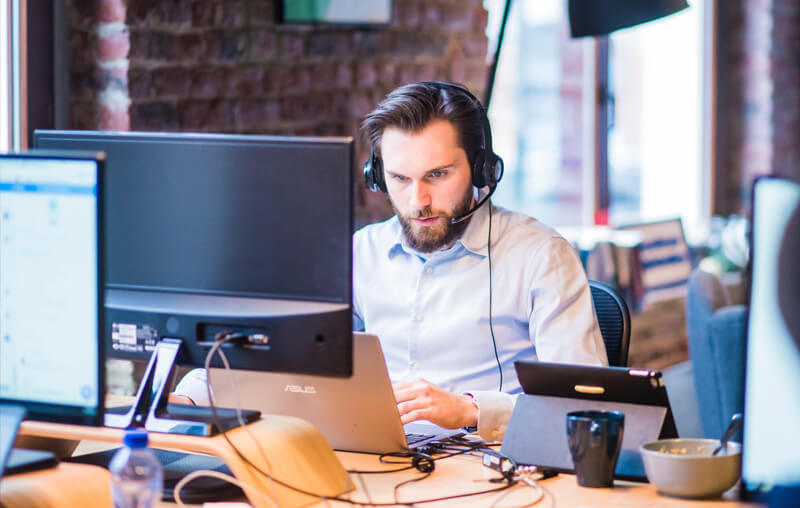 5 Reasons to become an IT Professional
If you've always felt at home with computers, then a career as an IT Professional might be for you. Being an IT Professional means that no matter where you are located, you can be sure that information technology jobs are readily available. Even with advancements in artificial intelligence, the demand for IT Professionals does not seem to wane, in fact job growth is on the rise. If you're on the fence about becoming an IT Professional, we've come up with some compelling reasons why you should pursue a career as an IT Professional. Here are 5 reasons to consider a job in information technology.
#1 The tech industry is thriving. The tech industry is intertwined with almost every industry sector on the planet. While many job sectors are vulnerable to downsizing, tech-related jobs are growing. It's a trend that is almost certain to continue. IT Professionals are vital to how businesses manage and operate their systems. If you become an IT Professional, you may find yourself in a position where opportunities are endless.
#2 You'll learn good skills. Finding a career position where your company will pay for extra training and education is difficult. However, most companies are inclined to pay for IT Professionals to gain new skills and further their education. Technology is ever evolving. Companies understand that they must put some investment into knowing the latest advancements in network security and capability. Being able to further your education will not only give you a sense of achievement, but it will also increase your potential for pay and eligibility for more senior positions.
#3 There's great financial compensation. IT jobs are infamous for offering great financial packages and perks like free training and new tech toys. Even entry level IT positions tend to offer better than average salaries. IT Professionals who grow their expertise often command higher salaries than an average employee in other careers.
#4 Information technology jobs are not boring. Each day brings something to the IT world. IT Professionals face new and unique challenges every day. As an IT Professional, you'll have to deal with technical issues creatively in order to get to overcome many of the challenges that frequently affect the tech world, which can be very satisfying.
#5 Tech companies really value culture. Tech companies can often be great places to work. They lead the way when it comes to wellness initiatives such as free meals, wellness therapies, paid time off of work to volunteer, company holidays, casual dress codes, and more. Also, tech companies value their employees and try to create job satisfaction as a priority for everyone.
If these reasons are enough to convince you that a career as an IT Professional might be right for you, consider becoming an IT Professional with CTI. A CTI Advisor can help you understand the courses and requirements for graduation. Also, if you've already taken some college classes, you may be able to transfer eligible credits and save on your tuition investment. Don't wait to learn more about CTI's IT Professional program  and online classes .
Contact an Admissions Advisors today to learn more about this program.
Information Technology
topics