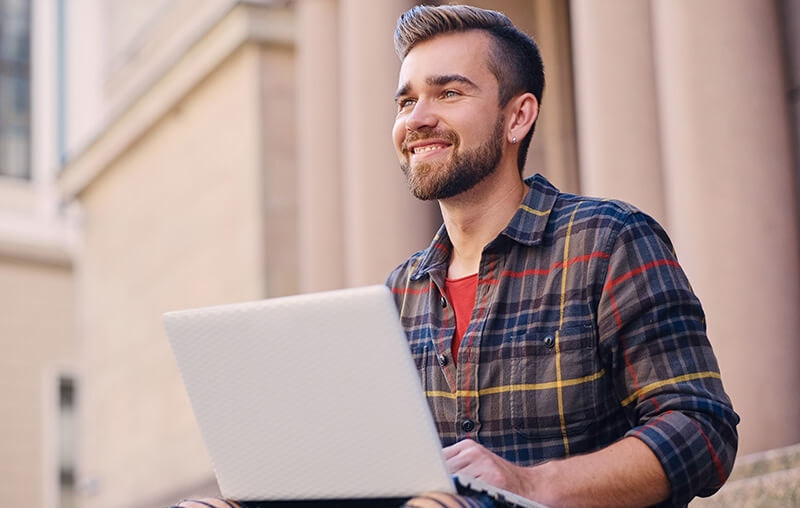 Advantages of Technical School
Why a Technical College May be the Choice for You
Updated Nov. 16, 2022
Getting into a technical school like Career Technical Institute (CTI) could set you on the path to a new life and a rewarding career. There are many advantages to going to a technical school after high school. While some people you know may opt for a four-year, traditional college, you can take the technical school route and find that you'll be in the driver's seat of your new career in less time than them. Here are some of the advantages of going to technical school.
Advantage #1 – Specialized Training Programs
Vocational schools such as CTI offer specific training for a particular career field. The curriculum focuses on what you need to learn to do your job confidently. You will learn everything employers expect you to know, including business and communication skills. CTI offers both campus and online training in various career fields such as human resources, healthcare, information technology, office administration, bookkeeping, and more. Our small class sizes allow our students to experience a combination of classroom and hands-on training.
Advantage #2 – Shorter Program Times
Some technical schools offer accelerated programs that take much less time to complete. For example, our students obtain their Associate of Applied Science Degree in approximately fourteen months! Certificate programs take even less time. Spending less time in school means you can spend more time working in your desired career.
Advantage #3 – Flexible Schedules
Most technical schools offer classes at various times to accommodate flexible schedules. For example, CTI provides day and evening classes both on campus and online. Four-year colleges often give you a schedule that doesn't have many class time options, so you may have difficulty balancing school, work, and family. At CTI, you get the flexibility you need to have the best of all worlds.
Advantage #4 – Technical Skills May Equal Higher Wages
Technical skills can give you a future full of opportunity and success. According to the Bureau of Labor Statistics, you can boost your wages with education—even if it's not a bachelor's degree. This means that earning a Certificate of Completion or an Associate of Applied Science Degree can help improve your job prospects. Many employers simply want to know that you have been well-trained for your new career.
Advantage #5 – Financial Aid Available
When deciding on an institution to continue your schooling, it's important to determine how much this next step will cost. Fortunately, the expense of vocational schools is typically lower compared to a traditional four-year university. CTI is approved to offer many financial aid options to our students, including scholarships, grants, and loans to those who qualify. Our team also provides assistance and guidance to complete applications for all types of aid. Active Duty and Veteran military members, along with their spouses and families, can take advantage of their VA benefits to help lower the out-of-pocket cost.
If you would like to learn more about CTI's education programs, fill out the form on this page or call CTI's admissions office at 202-816-6272. Career Technical Institute is accredited by the Council on Occupational Education and is a registered school operating under a license from the Washington, DC Higher Education Licensure Commission. Career Technical Institute is also approved by the U.S. Department of Education to participate in the Title IV Federal Financial Aid programs. You may qualify for financial aid and/or transfer existing college credits, learn more today.