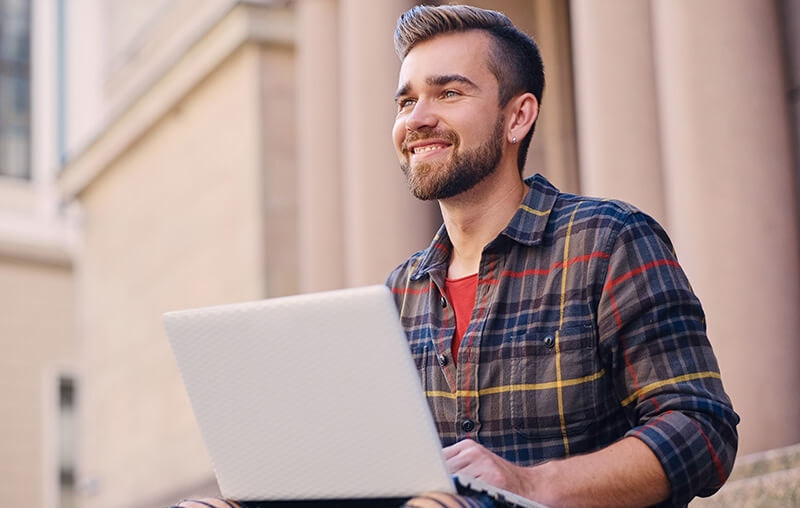 Advantages of Technical School
Getting into a technical school like Career Technical Institute (CTI) could set you on the path to a new life and a rewarding career. There are many advantages to going to a technical school after high school. While some of the people you know may opt for a four-year, traditional college, you can take the technical school route and find that you'll be in the driver seat of your new career in less time than them. Here are some of the advantages of going to technical school.
Advantage #1 – A technical school can be especially beneficial if you have a specific career in mind. Vocational schools like CTI offer specific training for a particular career field. The curriculum is focused on what you need to learn to do your job with confidence. You will learn everything employers expect you to know, including business and communication skills.  CTI offers both campus and online training in various career fields such as human resources, healthcare, information technology, office administration, bookkeeping, and more!
Advantage #2 – A technical school can often take less time to complete than a traditional four-year college. Some technical schools offer accelerated programs that take much less time to complete. At Career Technical Institute, you can earn your Associate of Applied Science Degree in approximately fourteen months! Certificate programs take even less time. Spending less time in school means you can spend more time working in your desired career.
Advantage #3 – A technical school can offer you a flexible schedule. For example, CTI offers both day and evening classes. You can also take online classes. Four-year colleges often give you a schedule that doesn't have many class time options, which means that you may have a difficult time balancing school, work, and family. At CTI, you get the flexibility you need to have the best of all worlds.
Advantage #4 – Technical skills can give you a future full of opportunity and success. According to the Bureau of Labor Statistics, you can boost your wages with education—even if it's not a bachelor's degree, this means that earning a Certificate of Completion or an Associate of Applied Science Degree can help improve your job prospects. Many employers simply want to know that you have been well trained for the job you are applying for.
Advantage #5 – Make yourself proud. Make your family proud. Completing a technical program is a huge accomplishment. Graduating will feel good. Plus, you will likely make friends and have great experiences that you can fondly remember for the rest of your life. Educating yourself is good in any form. However, gaining technical skills for the future is a remarkable achievement.
If you would like to learn more about CTI's education programs, fill out the form on this page or call CTI's admissions office. Career Technical Institute is accredited by the Council on Occupational Education and is a registered school operating under a license from the Washington, DC Higher Education Licensure Commission. Career Technical Institute is also approved by the U.S. Department of Education to participate in the Title IV Federal Financial Aid programs. You may qualify for financial aid and/or transfer existing college credits, learn more today.
For more information, call 888-516-5339 to talk to a Career Technical Institute Admissions Advisor today.