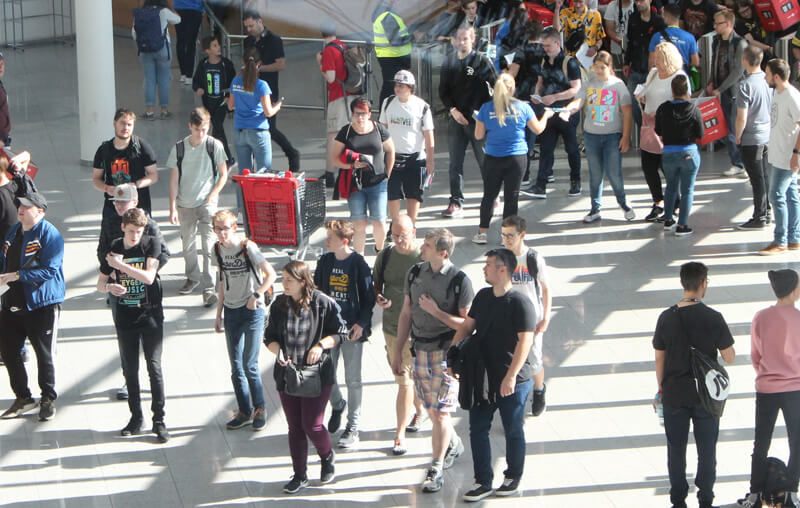 Top 5 Tips for Going to a Job Fair
A job fair is a great place to find opportunities. If you have never been to a job fair, don't get nervous. We've compiled some great tips that will help you be prepared to present the best version of yourself! Here are the top 5 tips for going to a Job Fair.
#1 Be Prepared
Make sure that your mobile device is fully charged before you attend the event. Use your mobile device to research the companies at the event. Make sure that they are the kind of company you want to work for and that the position they have open is the right fit for you. Create a short list of questions that you want to know about the company and/or position ahead of the event so that when you get a chance to talk to the company recruiter, you make the best of the time you have.
#2 Be able to name your skills and abilities
Have some idea of what kind of position you would like to apply for. Compile a list of how your skills and abilities would be a good fit for that position. This will help the recruiter at the job fair event evaluate your qualifications for the position and give you the best chance for success.
#3 Practice what you want to say
Make a good first impression by taking time before the event to practice what you plan to say to job recruiters. You may want to say something along the lines of, "Hello, I am (name) and I am pleased to have this opportunity to chat with you today." After your introduction, you have set the scene for your specific questions that you have created before the event (refer to tip #1).
#4 Dress to impress (but don't try too hard)
You don't need to show up in a double-breasted suit, but at least try to dress professional or business casual. Make sure that your clothes do not have any stains or wrinkles. Also, make sure that your grooming looks well maintained (like making sure your hair looks neat). Showing up in tennis shoes and sweatpants probably won't give you the best chance to impress recruiters. If you are a male, consider a button-down shirt or polo shirt and slacks. If you are a female, consider a business casual blouse with slacks or a skirt.
#5 Don't forget to make eye contact
Lastly, remember to look people in the eye and SMILE. Try to project a positive attitude. If the recruiters don't remember anything you say at the job fair, they are at least likely to remember your attitude and your willingness to apply for the open position.
Are you interested in going to a Job Fair?
Contact CTI's Career Services Advisors and find out when the next CTI Job Fair is happening. CTI offers a variety of career training programs.  Students may take day or evening classes in Washington DC or take Online Classes from the comfort of their own home. Admissions and Financial Aid Advisors are available to answer your questions.
CALL 1-888-516-5339 for info ABOUT ONLINE  TRAINING OR VOCATIONAL TRAINING IN WASHINGTON DC.