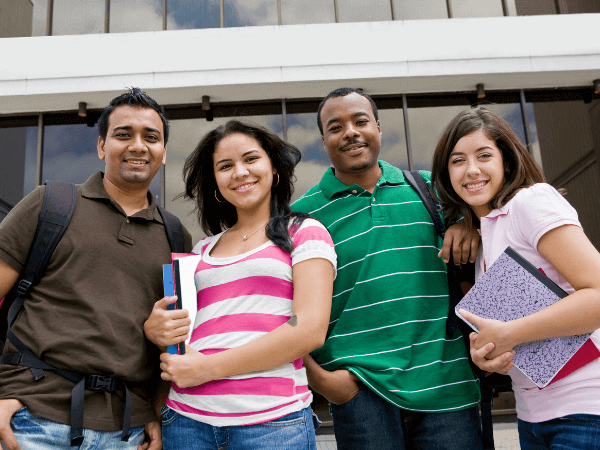 Importance of VESL (Vocational English as a Second Language) Classes
The Benefits of Learning English with VESL Classes
The English language has been developed over the course of over 1,600 years, with its roots beginning in the 5th century. According to the Encyclopedia Britannica, it is currently the official language of over 50 countries. It is also the most spoken language, with 1.27 billion people around the world utilizing it in daily conversations. Many use it as their dominant language, while others implement it as their second language.
These statistics are just one of the many advantages of learning English as a second language. Other perks include increased self-confidence, career opportunities, and access to other cultures. Keep reading to discover how this language can elevate your professional and personal development, and how you can start your VESL Vocational English as a Second Language class today!
Advance Your Career with VESL Classes
With many businesses and companies utilizing English as their dominant language, it is imperative that a potential employee has the basic understanding and skills of the language. This means that those who possess an ESL background will be more employable as well as given more opportunities than those who do not. Such opportunities include access to a wider array of job opportunities, promotions, and pay scales.
Additionally, recent events are requiring businesses to open and fill positions quicker than ever before. As a bonus, businesses are willing to invest in employees with a multi-lingual background, as they are few and far between. A US study estimates that bilingual employees can earn up to $3,000 per year more than monolingual individuals. This equals more opportunities and a higher payout for you!
VESL Classes Positive Impacts on Your Brain
Learning VESL English as a second language has been linked to boosting one's brainpower. The benefits have included, but are not limited to sharper memory, elevated creativity, and improved problem-solving skills. According to an article published by Viorica Marian, Ph.D., and Anthony Shook, a bilingual brain can have better attention and task-switching capacities than a monolingual brain. With all these upsides, we would advise getting started sooner rather than later!
VESL Classes Can Provide a Wider Access to Knowledge
Knowledge of the English language allows you to tap into far more of the world's intellectual resources. English is the most commonly used language online, with 60% of the top 10 million websites using it. If you learn English, you will not just have access to a larger amount of information available online. Additionally, you will now be able to continue to educate yourself by being able to read research books and papers.
How VESL Classes Can Enhance Your Personal Experiences
As mentioned before, English has become the top global dialect. When partaking in VESL classes, you learn all aspects of the language, including listening, speaking, reading, and writing skills. These abilities allow endless possibilities for you across the planet, including travel for work or pleasure.
For example – you take a vacation to Spain, but don't know how to read, write, or speak Spanish. With Spain's economy relying heavily on tourism, their employees have a basic understanding of the English jargon and can easily converse with you in English rather than any other language. Scenarios such as this will also help increase your self-confidence, as you will become more comfortable when speaking to new people you will encounter!
Begin Your VESL Classes with Career Technical Institute
As mentioned before, companies are hiring those with an ESL background at a high rate, meaning that now is the time to enroll in Career Technical Institute's VESL-I classes! Our instructors use fun repetition and demonstration techniques to engage students and create a fun learning environment. We also offer services to help our students succeed, such as our Career Development Program,  Financial Aid opportunities, and various Career Resources. Not to mention, our Admissions Process is only three steps long!
Want to reserve your spot in our next open class? Fill out the form on this page or call us at 888-516-5339 to get started today!