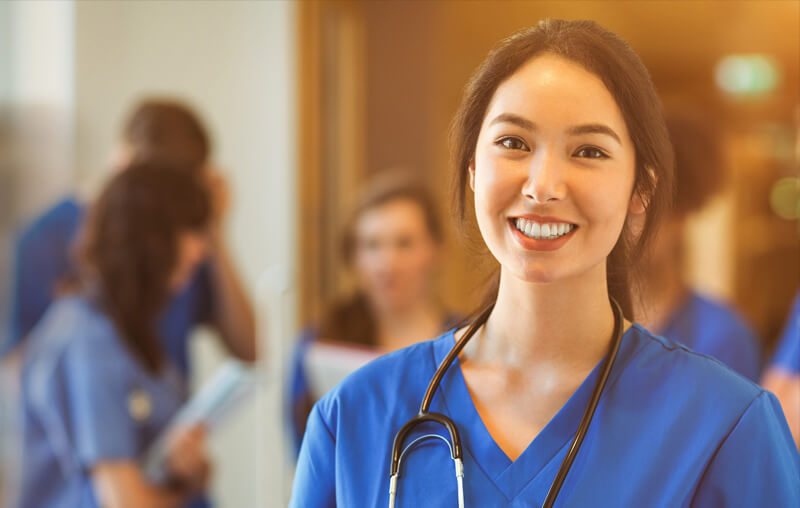 Top 6 Questions about being a Medical Assistant
When you are considering training for a new career, such as training as a medical assistant, you may have many questions. There is a lot you need to know about the medical assistant career field before you make a choice. Below you will find the top 6 questions about being a medical assistant.
#1 How much does a medical assistant get paid?
According to the U.S. Bureau of Labor Statistics, in 2018, the average pay for medical assistants was about $33,610 per year. Salaries may be higher depending on certification and years of experience.
#2 What is the highest paid medical assistant?
According to U.S. News, the states and districts that pay Medical Assistants the highest average salary are District of Columbia ($40,570), Washington ($39,700), Massachusetts ($39,310), and Minnesota ($39,050).
#3 Is medical assistant a good career choice?
Yes, medical assistant is a great career choice. Being a medical assistant can be a rewarding and fulfilling career that contributes to the community and makes a real difference in the lives of many people. Medical assistants have the opportunity to work in a variety of work environments. Some medical assistants work with brain surgeons and some work with plastic surgeons. Some even get to help newborn babies.
#4 Is medical assistant in high demand?
Yes, according to the U.S. Bureau of Labor Statistics, the medical assistant career field will grow by 23 percent over the next decade. Medical assistants play a large role in healthcare as well as the community. They are crucial to creating a healthy community where people can work, thrive, and grow.
#5 How long is medical assistant training?
Comprehensive medical assistant training is offered at Career Technical Institute (CTI) in Washington DC. You will learn how to perform certain clinical tasks, front office administrative duties and wide-ranging medical coding and medical billing duties. For eligible students the program includes an unpaid externship experience at a local medical office or healthcare facility. Both day and evening classes are available. Most students complete training within approximately 60 weeks attending day classes and 84 weeks attending evening classes.
#6 Why become a medical assistant?
There are so many great and inspiring reasons to become a medical assistant! You have the opportunity to earn a competitive salary, opportunities to work with all kinds of doctors, and flexible work hours. One of the best reasons to become a medical assistant is that you don't need years and years of schooling. Most medical assistants finish their medical assistant classes in under two years!
If you are interested in learning more about becoming a medical assistant, consider talking to an admissions advisor with CTI. You will get personalized, hands-on training. If you have questions, don't hesitate to contact a CTI admissions advisor. One phone call can change your life, in just over a year, you can have a great new career full of growth and opportunity.